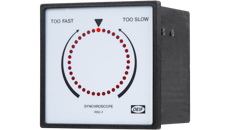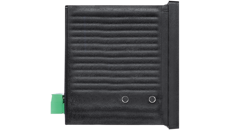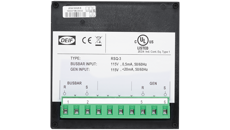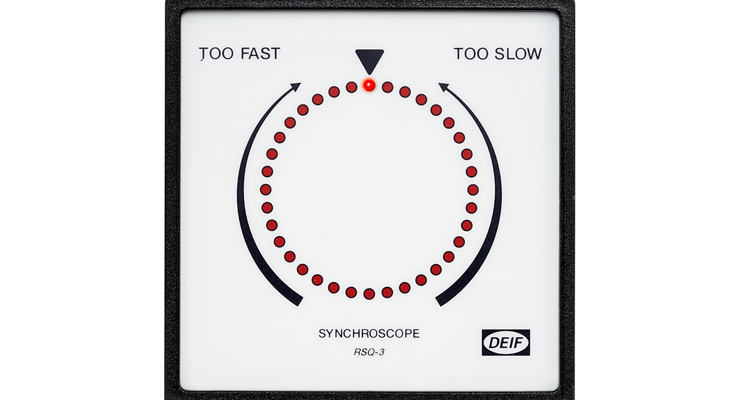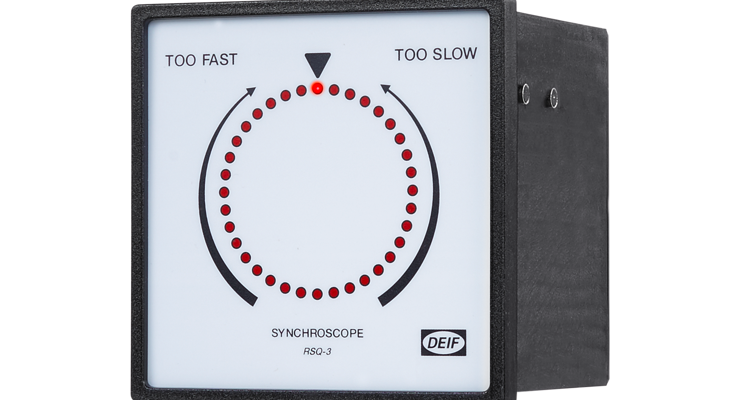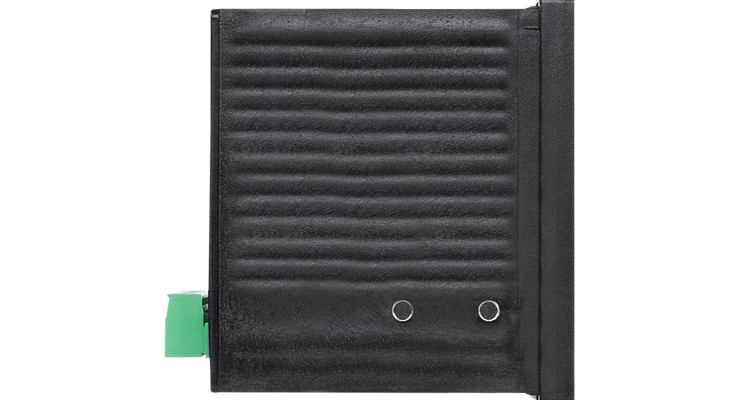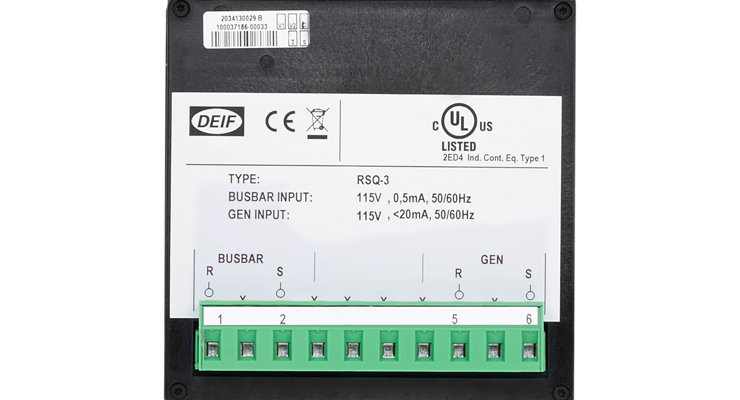 The DEIF RSQ-3 high-accuracy synchroscope accurately measures and indicates phase and voltage accordance between two input voltages (generator and busbar). It also indicates the frequency difference and is suitable for all types of installation that require manual synchronisation.
Clear LED display
The phase difference is calculated by the unit's processor and shown on the circle of 36 red LEDs. The LEDs simulate the pointer tip of an analogue pointer instrument, showing the phase difference in degrees (at a resolution of 10 degrees). The lit LED moves to show the frequency difference in Hz between the generator and busbar (too slow or too fast).
Rugged and easy to use
The front-operated synchroscope has a rugged DIN standard housing and is easy to install and operate. The RSQ-3 is highly immune to harmonic distortion.