SaierNico offers complete retrofit AMP solution with DEIF components
Alternative marine power (AMP) solutions help shipowners reduce vessel carbon emissions by running on shore power when docked. Leading Chinese switchboard manufacturer SaierNico is helping shipowners comply with emission regulations with retrofit AMP packages, and DEIF MVR relays are playing an important role.
One effective way of reducing emissions from docked ships is the use of alternative marine power (AMP) systems, also known as onshore power supply, cold ironing, or shore power. By running vessel equipment on shore power instead of onboard generators or auxiliary engines, carbon emissions are minimised, and in addition AMP solutions improve port air quality and noise levels to the benefit of workers and local residents.
Retrofit AMP solutions a hot commodity
China is one country that is stepping up its efforts to reduce marine carbon emissions through various regulations and requirements. As of 2019, new-built ships sailing under Chinese flag must be fitted with an AMP system; this requirement applies to a long list of vessel types, and regulations are expected to tighten, in China and elsewhere. As a result, retrofitting AMP solutions on existing vessels makes sound business sense for shipowners planning to stay in business in the long term.
DEIF relays playing a key role
One company offering retrofit AMP solutions is SaierNico, a leading Chinese switchboard manufacturer that was founded in 1994 and today is one of the world's leading marine switchboard manufacturers. SaierNico offers its customers a complete AMP retrofit package that includes a cable winch, a shore power connection box, and a step-down transformer (for vessels with low-voltage main switchboards) – and DEIF medium voltage relays are playing a key role in the solutions.
"We were already using MVR-F205 and MVR-M210 relays for our medium-voltage distribution cabinets," SaierNico explains. "Now we are increasingly using MVR-F205s for feeding protection of our AMP shore power cabinets where voltage, frequency, overcurrent, grounding, and other protections are required."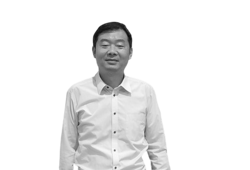 "Compared with other brands, the DEIF MVR series is the most cost-effective product"
Mr. Shen Zhengfeng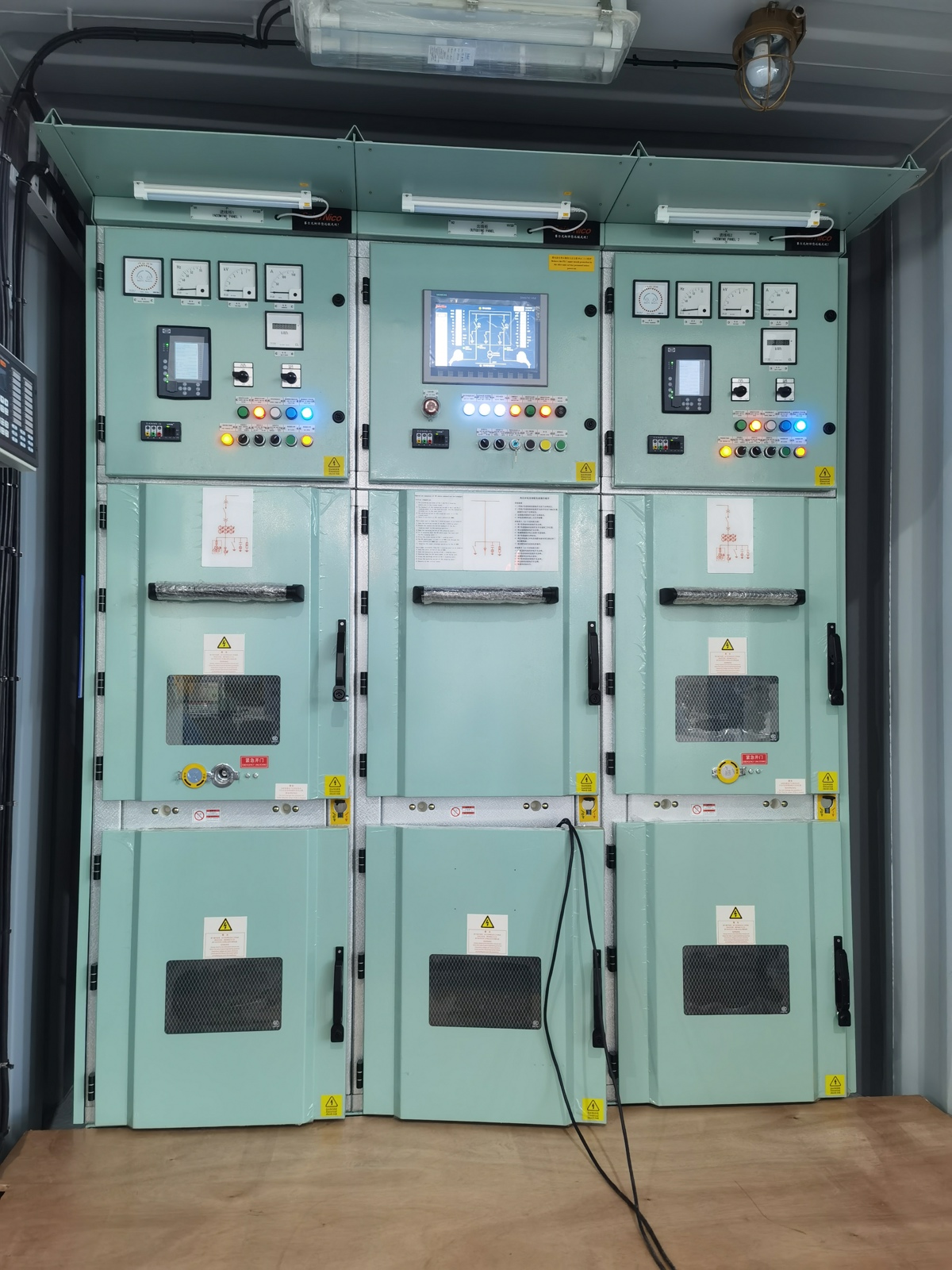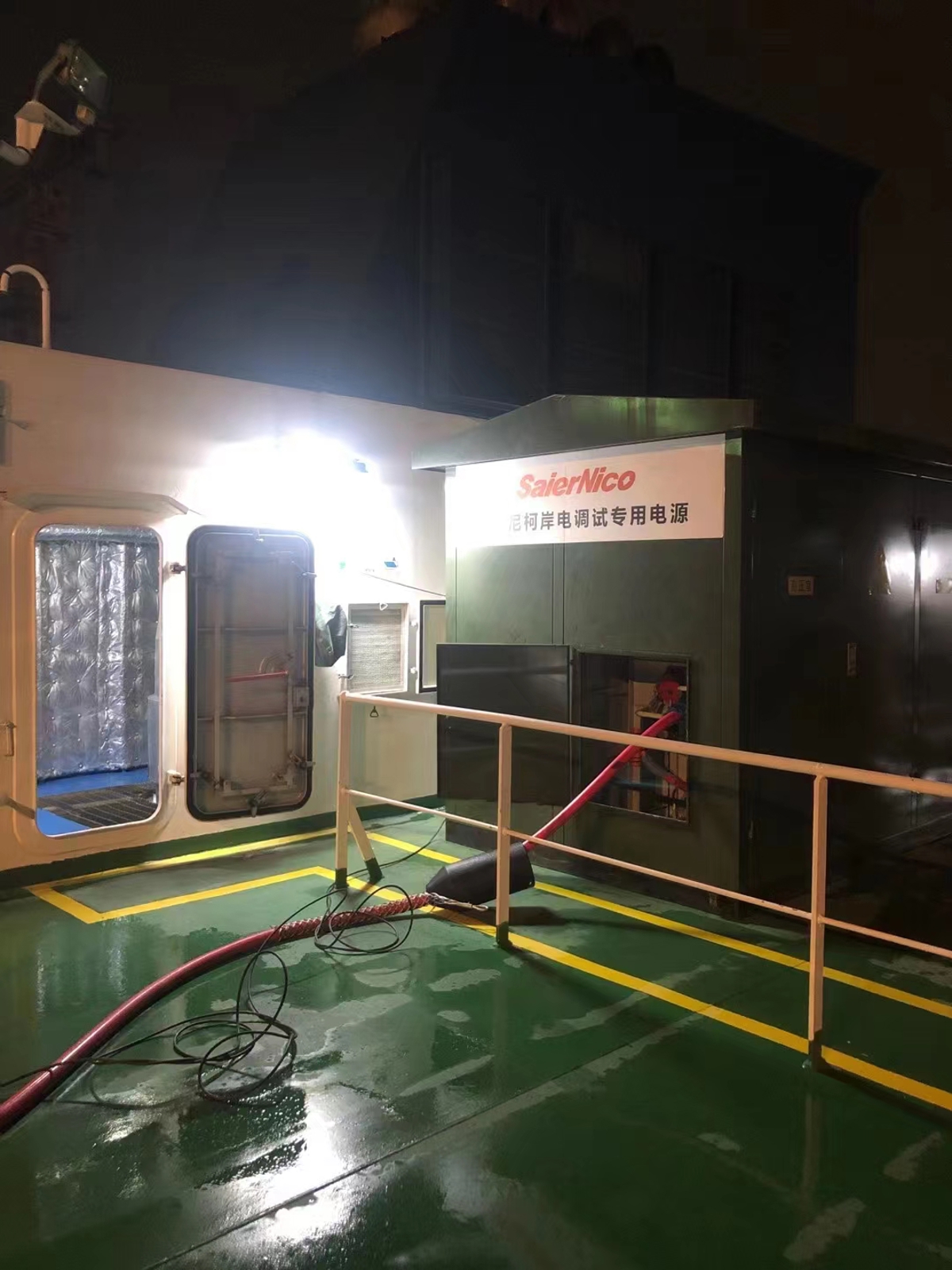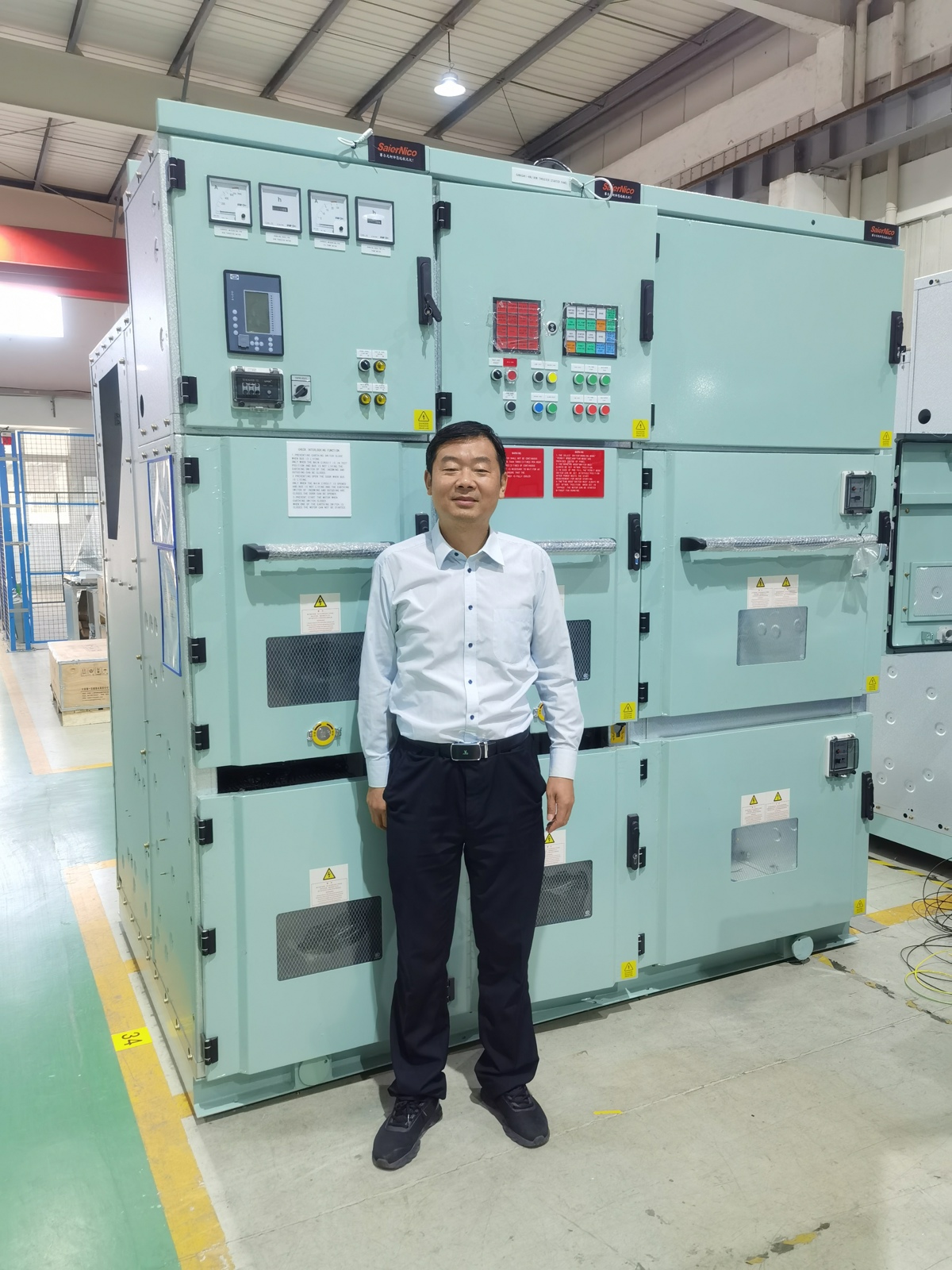 The most cost-effective product
The DEIF relays offer all the features that SaierNico need. Such as high accuracy, 64 samples per cycle, fast AC protections, and the three-CPU design with dedicated processors for AC measurement, alarm handling, and interfaces are important to his company. He also praises the DEIF devices for being easy to install.
Hardware integration in the cabinet is simple. One component includes the user interface and all hardware modules, and it has built-in communication with external components using ten standard protocols. Compared with other brands, the DEIF MVR series is the most cost-effective product.
Timely support and marine approvals
DEIF complements its deliveries of MVR relays with full support for SaierNico. "DEIF technical support always offers prompt support to help us operate the MVR units, the DEIF products for their extensive documentation – and the fact that they come with a long list of approvals. The MVR series has ABS, BV, CCS, DNV GL, KR, LR, RINA and other marine approvals, which is very important for us," he says. "When facing different classification societies to review drawings, we can avoid discussions on this issue."
Fact box
Medium voltage relay series with 16 variants
Long list of protection features
Modular and flexible
A series of successful collaborations
The use of MVR 200 series relays in retrofit AMP solutions is only the latest in a series of successful collaborations between DEIF and SaierNico; indeed, SaierNico has been using DEIF components in its marine switchboards since 2001. With clean and green operations prominent on the international shipping agenda, and with a continued need for reliable and safe electrical solutions for marine applications, the companies look set to continue their successful voyage together.
Contact us

Quentin Li

Sales Director of Marine Division

Tom Yan

Sales Director of Marine Division