About
Green, safe and reliable control solutions for decentralised power production, marine & offshore and wind turbines.
Green, safe & reliable power
Established in Denmark in 1933, today the DEIF Group is a global market leader in green, safe and reliable control solutions for decentralised power production on land or at sea. In simple terms, we make sure power is always available.
Privately owned by the founder's son Toke Foss and his three children. The DEIF Group is staffed by more than 550 employees and represented in 50+ key markets in all regions of the world.
All production facilities are located at the Danish HQ in Skive and a stunning 20% of our employees work in R&D identifying new environmentally friendly ways of increasing overall performance, reducing maintenance intervals and fuel consumption for the world's power generating industries. 
Our purpose is to supply the world's best and most reliable control solutions for a sustainable future.
Altogether, we call it: POWER EFFICIENCY.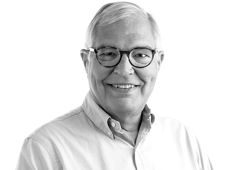 "DEIF's overall goal is to develop the company's value in the long term, always based on high ethics in relation to our employees, business partners and society as a whole."
Toke Foss
Corporate Social Responsibility (CSR)
DECADES OF DEVELOPMENT
It all began in a Copenhagen backyard in 1933. Get a quick introduction to DEIF's company history, and download our annual report with consolidated financial highlights and KPIs.
SETTING OUR COURSE
Our Board of Directors supervises our performance, management, and organisation while our Executive Management Team handles daily operations in our divisions. See the board members.
Accreditations and memberships
THE POWER OF COOPERATION
We contribute to continued development and cooperation in the global market through several national and international trade associations.