InnoVent gets full control of Enercon E70s and E82s with DEIF retrofit solution
Full control, unrestricted data access, plus freedom of choice and faster supply of spare parts: French green energy company InnoVent is realising these and more benefits with a DEIF control retrofit solution that is boosting availability of its Enercon E82 assets, and putting turbine control back where it belongs: with the asset owner.
It was during a routine meeting with a spare parts supplier that Wind Project Engineer Mustafa Sadallah of InnoVent first became aware that DEIF might be able to help his company solve a string of turbine-related problems.
"We were discussing spare parts and talking about complications concerning our Enercon turbines," he says. "Our supplier told me about DEIF – that it is a company doing wind turbine retrofits."
That first tip led to close collaboration between InnoVent and DEIF that has now resulted in a solution that gives InnoVent full control of its Enercon E82 turbines without having to rely on the OEM anymore, short lead times on spare parts, higher availability, and increased annual energy production (AEP). We travelled to the town of Croixrault in northern France to get the full story.
"We really recommend other customers to use DEIF"
Mustafa Sadallah, Wind Project Engineer, InnoVent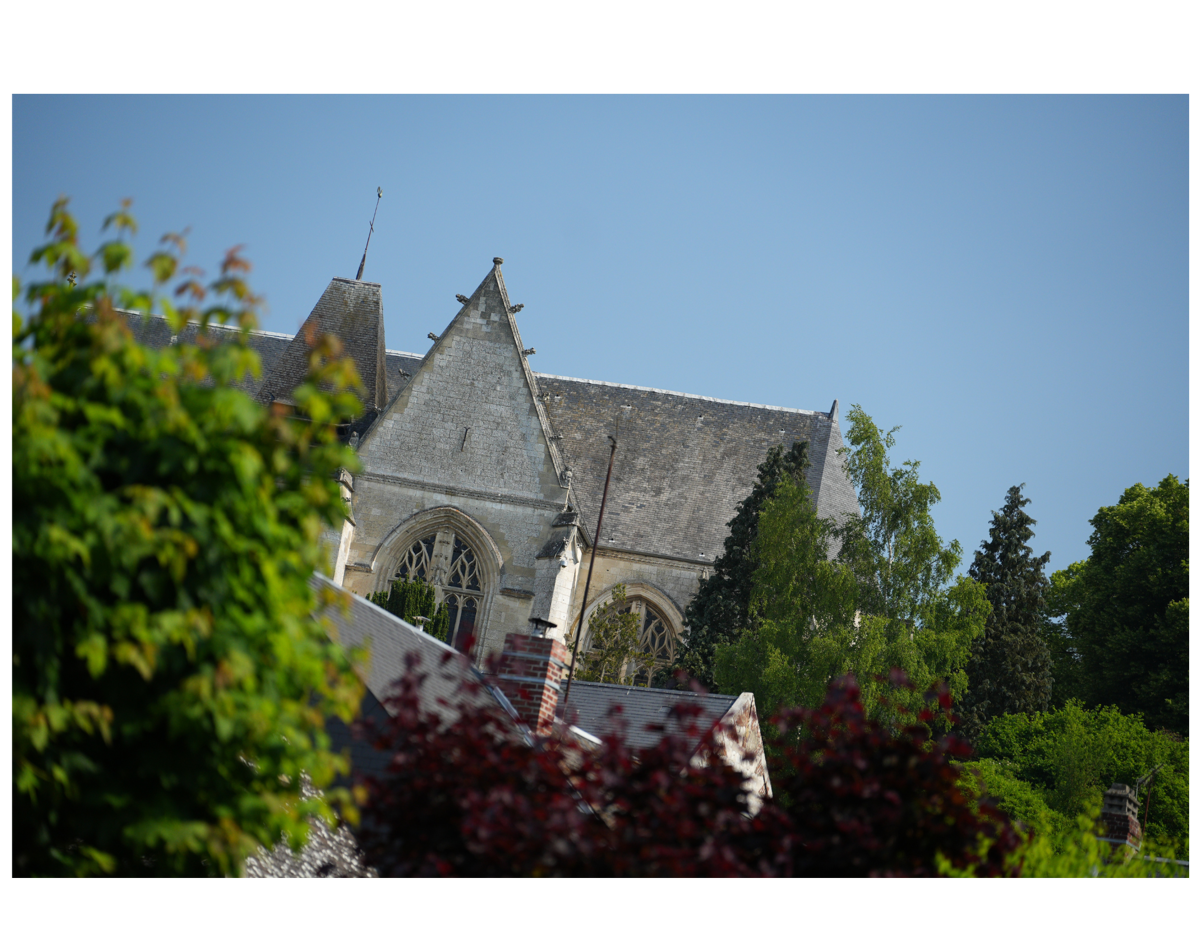 Decades of green power development
Larks and swallows swoop and twitter above the rolling hills covered in fields and forests, and grey church steeples point towards the sky from small, cosy villages. In the peaceful French countryside, something else is pointing towards the sky, and the future: The area is home to several wind farms, quietly producing sustainable energy from the prevailing south-westerly winds. Several of these sites are owned and operated by independent green energy company InnoVent.
Founded in 2001 by textile magnate Grégoire Verhaeghe, InnoVent has worked for more than two decades to facilitate the development, construction, and operation of wind and solar power installations. The company installs and operates wind and solar farms in France, several countries in Africa and now in China using in-house resources and external specialist partners.
Control and maintenance too complicated
One of these wind farms is located at Croixrault, a 30-minute drive south-west of Amiens, and is the home of five Enercon E82 direct-drive 2 MW turbines. The farm was installed in 2007, but since the installation, InnoVent has experienced frequent control and spare part issues with the turbines that until recently were covered by an OEM service contract.
"Control and maintenance was too complicated with the OEM," says Mustafa Sadallah. "The big things that were complicated to manage were the spare parts, the access to our SCADA, and the control of the turbines. It was not easy to have all the necessary information to manage and to maintain our turbines."
InnoVent were forced to rely on the OEM for turbine adjustments and control but felt they were getting inadequate support. When spot market power prices were negative, for example, and the company needed to temporarily reduce production to avoid paying high tariffs to the grid operator, the OEM did not react in time to requests for derating. In addition, InnoVent had no access to turbine data, and when a part needed to be replaced, the lead times were not acceptable. These and other issues led to significant economic losses for InnoVent and prompted Mustafa Sadallah to send an e-mail to DEIF. The decision to work with DEIF was based on the fact that DEIF had already developed retrofit solutions for turbines the size of the Enercon E82, and that DEIF understood the problems InnoVent were facing.
Developing a good solution for the Enercon E82
DEIF, in fact, had been looking for a partner to carry out a control retrofit on an Enercon turbine.
"Our philosophy is that turbine owners should always be able to control their assets," says Wind Power Department Manager Jesper Thomsen of DEIF. "That's why we develop retrofit control solutions for major turbine brands – they give asset owners unrestricted data access and support, enabling them to boost availability and increase AEP. We were confident that in collaboration with InnoVent, we could also develop a good solution for the Enercon E82."
Following careful calculations and analyses of the Enercon E82, including 3D laser scanning, re-engineering, and development of aeroelastic models, DEIF developed a retrofit solution for installation as a 1:1 replacement for the original Enercon CS82a control system. The retrofit solution is based on the DEIF AWC 500 advanced controller, an extremely robust, powerful, and flexible PLC-based PAC that has been proven in more than 2,000 retrofit solutions worldwide with many different turbine brands.
Resource-efficient 1:1 solution
The solution includes an AWC 500 in the tower base that interfaces with the original IGBTs and power converters, and a second AWC 500 in the nacelle. The nacelle controller controls the pitch system which features three DEIF IMD 100 integrated motor drives (replacing two Enercon pitch boxes per blade), and it interfaces with the wind sensor, excitation cabinet, and fan inverter cabinet. DEIF also provided interface boards, IGBT drivers, excitation controllers, and rectifier interfaces controlled by two AGC 150 controllers.
As part of the delivery, DEIF also developed a power converter control system where most of the original Enercon parts were reused. The system enables asset owners to be free of Enercon deliveries and source alternative components as spare parts. In addition, retaining most of the original Enercon components makes the DEIF solution a resource-efficient proposition – and shortens installation time.
"We kept all the IGBTs, all the fans, and all the capacitors," explains Mustafa Sadallah. "We only replaced the boards that are controlling the IGBTs. We have the same converters on our turbines but with new DEIF controllers. We just have to remove the old controllers, put the new boards in the same place, and it's the same wiring."
The AWC 500s facilitate local and remote control and monitoring of the turbine. InnoVent staff can easily access all data from the intuitive AGI graphical touch display in the tower base, and they can log on remotely and get the same interface on a Windows PC. The interface offers access to all parameters, menus, and measurement data; it provides enhanced service functionalities; and it offers charts with live data. InnoVent can easily manage user permissions, and all parameter changes are automatically kept within safety limits.
"We really have all we need today to do service and maintenance of the turbine"
Mustafa Sadallah, Wind Project Engineer, InnoVent
InnoVent
Founded: 2001
Headquarters: Villeneuve-d'Ascq (Lille), France
Activities: development, construction, and operation of renewable energy sites in Europe and Africa
Employees: 115
Web: innovent.fr
"We really have all we need today"
The upgraded turbines at Croixrault were commissioned in early 2023, and the retrofit project has given InnoVent all the benefits they were looking for.
"With those new controllers, we are able to control our turbines better," says a satisfied Mustafa Sadallah. "We can control the active and reactive power, we can change the parameters, we can do everything we need to operate this turbine – compared to before where we were not able to control our turbine ourselves and were obliged to contact Enercon each time to get the daily code. With DEIF, it has become easier to get spare parts: We have a safety stock that we got from DEIF. And even if we don't have the parts in our safety stock, we can ask, and delivery is rapid. Today, we have very good availability of our turbines because we can fix them! We really have all we need today to do service and maintenance of the turbine. So we are really happy to work with DEIF."
With the DEIF control retrofit, the AEP of InnoVent's refurbished E82s is expected to improve by approximately 2%, and the company will recover its investment in a shorter time than expected. In addition, Mustafa Sadallah knows that it will be possible to successfully extend the lifetime of the turbines and increase their market value if InnoVent should decide to divest its assets at Croixrault. Perhaps most importantly, his company is now getting the support and quick answers from DEIF that were lacking when InnoVent were still using the OEM controllers.
"We really feel safe with the DEIF controllers because if we need support, there is a big team of DEIF who is supporting us when we need help," he says. "And this is something that we cannot find with Enercon."
Putting control back where it belongs
The project has shown that there are several benefits to be had by opting for a different control solution than the OEM's. At Croixrault, InnoVent's E82s are now ready for years of improved operation, pointing towards a future of full turbine control while making a small but important contribution to the green transformation of the French power market. Jesper Thomsen of DEIF is happy with the results.
"It has been a great journey," he says. "We are happy that InnoVent were prepared to enter into this joint development process – but also because our solution has helped put control of the Croixrault wind farm back where it belongs: with the asset owner. I am confident that InnoVent will be getting higher availability and AEP – and we're standing by to help them if any issues should occur."
Mustafa Sadallah is also satisfied with the process, and with the outcome for InnoVent.
"We really appreciate working with DEIF," he concludes. "They helped us a lot to find solutions so we could terminate our contract with the manufacturer of the turbine. We really recommend other customers to use DEIF."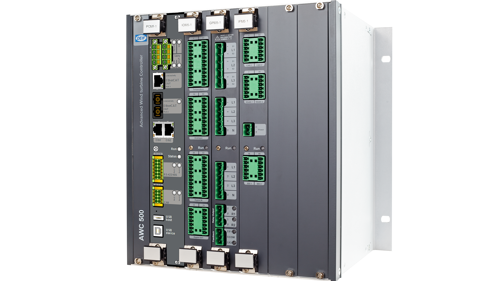 DEIF AWC 500
The AWC 500 Advanced Controller offers extreme robustness and flexibility in retrofit control applications and can be used with many different turbine brands.
Contact us

Jose Manuel Alonso Huerta

Key Account & Business Development Manager