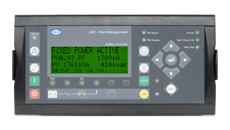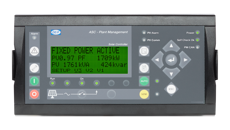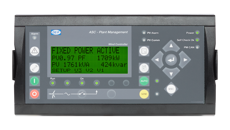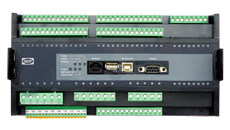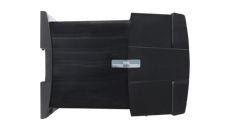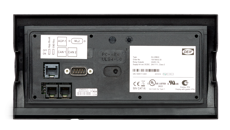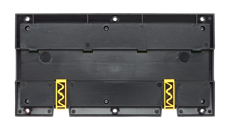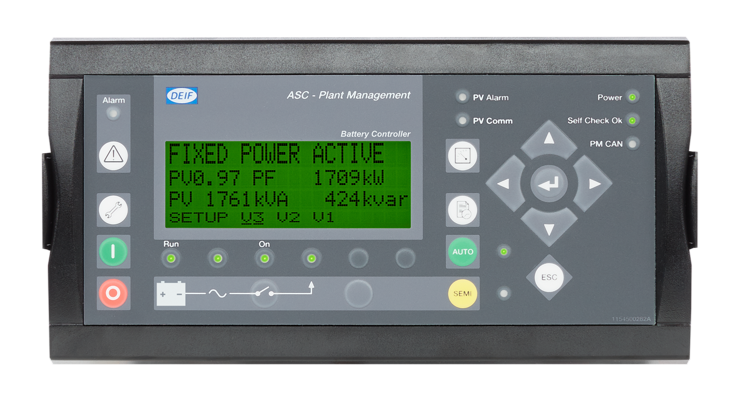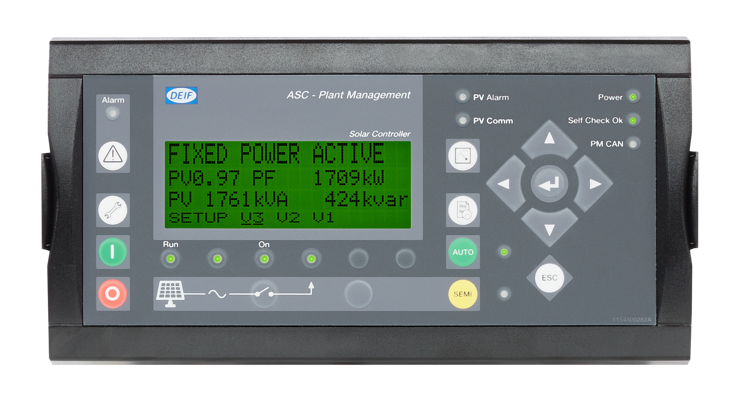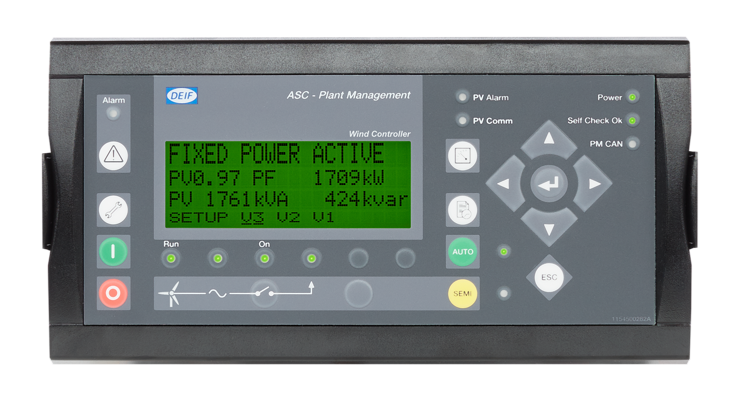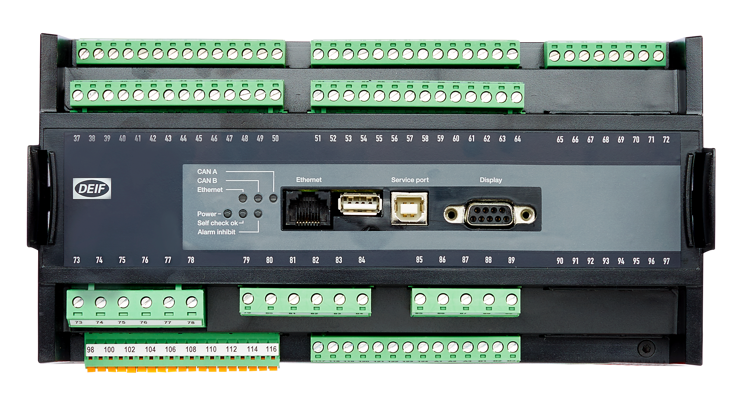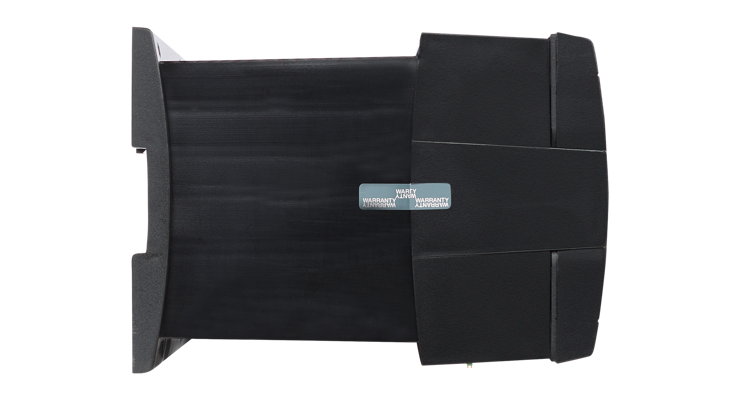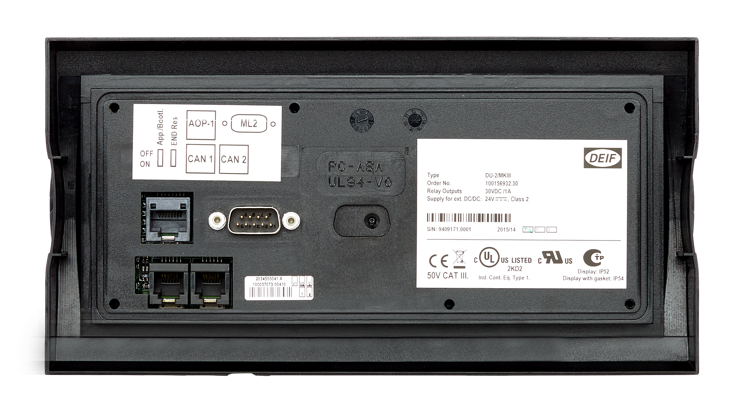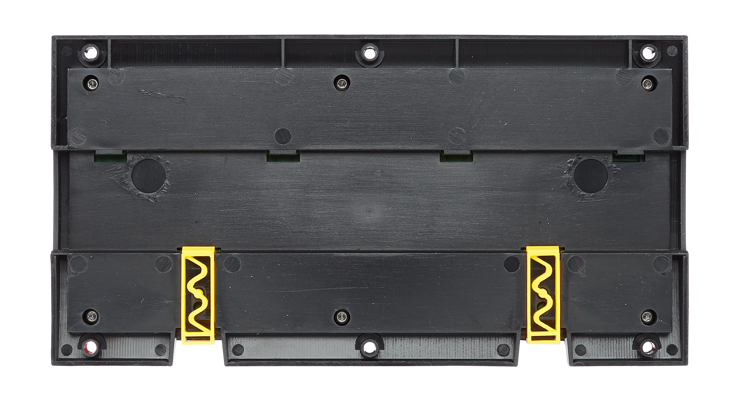 Automatic sustainable controller, ASC Plant Management
Serving as a link between photovoltaic (PV) power plants and genset power plants, DEIF's Automatic Sustainable Controller (ASC Plant Management) is a safe and reliable control solution for PV/genset hybrid plants.
Maximising sustainable power penetration
The ASC Plant Management will in any operation mode automatically maximise sustainable power penetration, depending on the total load demand to the hybrid without compromising constraints such as minimum genset load demand.
Minimum genset load in island operation
Minimum genset load constraint is available in the ASC Plant Management. The constraint applies in island operation only. This constraint will cause the sustainable power penetration to decrease in case it is compromised. This is to secure a certain amount of load on the gensets, eliminating the risk of reverse power situations and impure combustion and exhaust problems.
Spinning reserve
The ASC Plant Management offers spinning reserve support as a percentage of the produced power, as part of an existing superior system (for instance an existing PLC system) or by means of short-term cloud detection functionality, depending on your application and requirements.
Ideal for self-consumption applications
While in grid parallel mode, the ASC Plant Management is capable of feeding surplus PV energy to the grid and generate profit in accordance with grip operator feed-in tariffs. Alternatively, the ASC Plant Management can regulate the PV production to match the self-consumption thereby preventing any feed-in of PV power to the grid if prohibited by grid operator regulations. 
Power management applications
DEIF's Power Management system fully integrates the sustainable power plant and the genset plant into a unity. The ASC Plant Management is connected to the CAN bus constituting the internal DEIF Power Management communication link. For that reason, this approach is only applicable for plants equipped with AGC Plant Management controllers.
Stand-alone applications
In stand-alone applications, the ASC Plant Management knows little about the surrounding environment in which it is placed. Based on power readings and breaker positions, the ASC Plant Management determines the power references to the sustainable power plant. This approach is applicable for integrating sustainable power in already commissioned genset plants, whether they are equipped with DEIF controllers or not. Stand-alone applications support applications containing up to 16 gensets.
Plug'n'play HMI touch screen
For improved user-friendliness, we've even created a plug and play touch screen display for hybrid projects. It'll present all relevant data to you in real time, for instance power metre and inverter readings, PV penetration/performance ratio and much, much more.