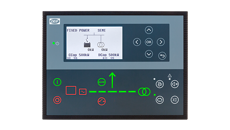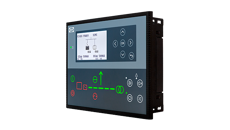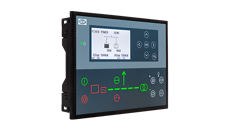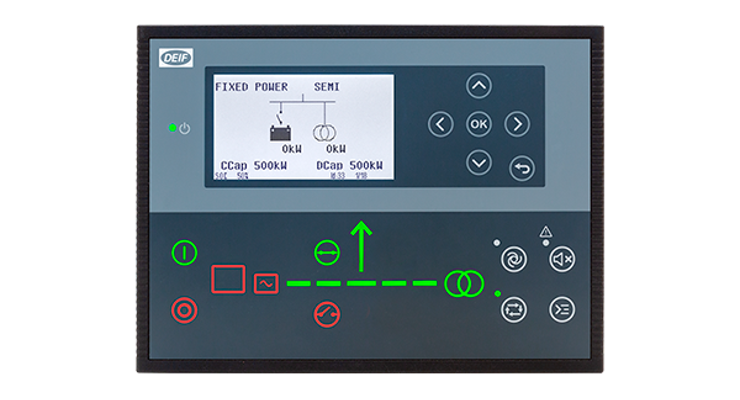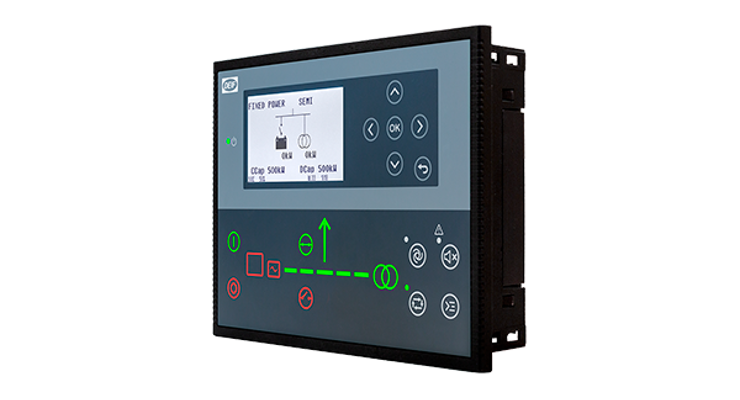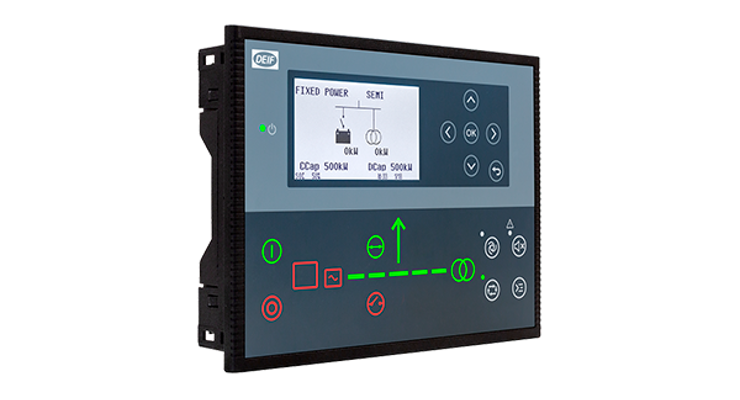 Designed for hybrid power plants, the DEIF ASC 150 Storage enables effective energy storage system (ESS) control. The flexible controller is compatible with a wide range of ESS and inverter brands, and it is capable of interfacing with many different controllers and meters, letting you configure it for a wide range of greenfield and brownfield applications.
Built-in scalability and flexibility
You have many options when configuring the ASC 150 Storage. It can run in grid-forming, grid-following, or droop mode; it can prioritise the ESS or a connected genset; and it can be used for AC and DC coupled systems. You can even reconfigure the controller for other applications by setting its parameters or using an external energy management system (EMS), turning your ASC 150 Storage into any other ASC 150 or AGC 150 variant, for example a genset controller. These and other features let you use the controller exactly the way you want, and scale and redesign your plant as needed.
Ideal for a wide range of applications
The flexibility and features of the ASC 150 Storage, and its ability to operate in temperatures ranging from -40 to +70 °C, make it ideal for a wide range of applications. You can use it for ESS/hybrid rental or integrate it in third-party plant control solutions or a DEIF power management system, running the controller in standard modes including off-grid (island) mode and Automatic Mains Failure.
Fast Ethernet Modbus master communication
The ASC 150 Storage is designed for rapid communication with your ESS: Using Modbus master communication via Ethernet, the controller can communicate with your BCU, BMS, PCS, and inverters much faster than over an RS485 connection. This helps your ESS respond quickly to changes in operating conditions, and you get faster read-out of status and monitoring information.
Includes utility software and emulation tool
Using the free PC-based DEIF utility software, you can easily set up your ASC 150 Storage and quickly configure inputs, outputs, and parameters. With the built-in emulation tool, you can test and verify the functionality of your application before commissioning. This saves time and helps you prevent costly equipment malfunctions.
Great overview with user-friendly display
The user-friendly, IP65 protected display shows your current configuration using a clear and simple line diagram, letting you check the status of all power sources at a glance (with arrows indicating the power flow). Key status information such as state of charge is also displayed. The display supports multiple languages, including Chinese, Russian, and other languages with special characters.
Enables remote monitoring
The ASC 150 Storage is compatible with the responsive DEIF Insight remote monitoring service which gives you an instant remote overview of your connected assets with real-time genset data, a customisable dashboard, GPS tracking, equipment and user management, email and/or SMS alerts, and cloud data management.
Ideal for ESS rental applications
The ASC 150 Storage Single controller can easily be integrated in single-ESS rental assets, providing emission-free power rental solutions. It ensures full communication with the ESS through its ability to communicate with a BCU (battery control unit) or directly with a BMS (battery management system) and PCS (power control system) over Modbus. This allows you to use it with a wide range of ESSes in any rental application. The controller can start and stop external power sources such as diesel gensets based on SOC or system load measured by an external power meter. It can even support the load to achieve the optimal load point for the genset.
Contact us

Jacob Danielsen

Product Manager

Ajay Nair

Managing Director DEIF India Pvt. Ltd