Automatic Mains Failure (AMF) applications
Combining Automatic Mains Failure with a generator running long-time parallel enables the generator to provide power to the consumer as well as to the main grid simultaneously. In case of main grid failure, the mains breaker will open automatically while the consumer continues to run on generator power. When the grid returns, the mains breaker performs synchronisation and the system returns to its default operation mode. Soft transfer of load from generator to mains means the return to grid will pass unnoticed by the consumers, whether it is return to parallel with grid operation or pure grid supply. This happens when generator is started and put in parallel to grid: the generator will take load using a pre-defined ramping function in order not to disturb other parts of the system.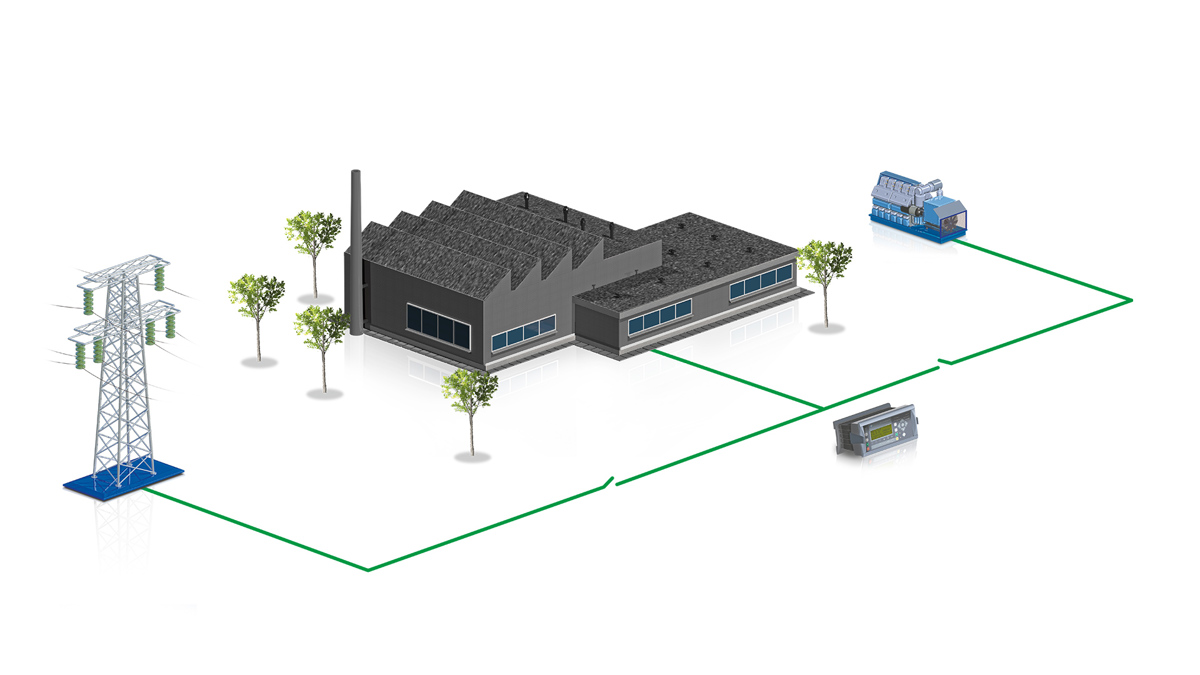 For AMF generator stand-by applications, an automated test run can be selected: the generator can be started automatically with pre-defined time intervals. The test run can be with or without paralleling to grid. Naturally, no matter what running mode is selected, the grid, generator and drive engine are protected at all times against failures by the DEIF controller. DEIF's controllers are compliant with European ENTSO-E rules and approved according to DIN VDE AR-N 105 and BDEW.