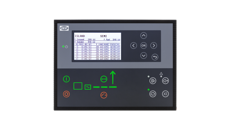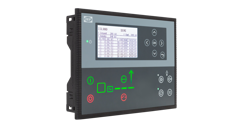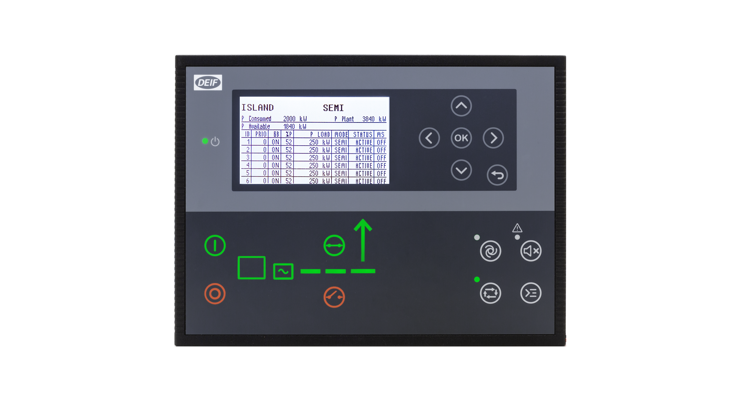 With the AGC 150 PMS Lite, you can quickly configure simple power management systems with up to 127 gensets. Designed for off-grid plants, the robust controller protects and controls a genset and the genset breaker, and it can operate in temperatures from -40 to +70 °C (-40 to +158 °F). It is compatible with a wide range of ECUs and engines and meets Tier 4 (Final)/Stage V requirements.
Quick configuration and complete overview
You can configure your plant from the display without needing a PC with utility software. Interconnected AGC 150 PMS Lite devices use CAN bus connections to automatically detect each other and assign IDs. When the plant is running, gensets are started or stopped according to the load and priority, and they share the load equally. You can see the total available and consumed power, along with operating information for all gensets in the plant.
Easy to mount, easy to use
The AGC 150 PMS Lite offers a wide selection of configurable inputs and outputs. The IP65 certified front-mounted controller is easy to mount, and easy to use thanks to its graphical display unit available in 11 languages. You can monitor and control the exhaust after-treatment system from the display.
AGC 150 PMS Lite controllers are not compatible with other AGC 150 variants, but you can augment your plant design with products including Insight remote monitoring, DVC 350 digital voltage controllers, and AOP additional operator panels.
Other AGC 150 variants