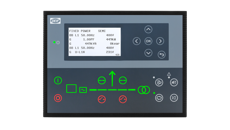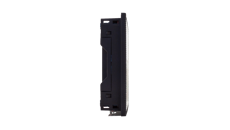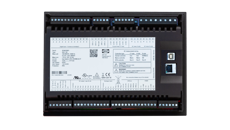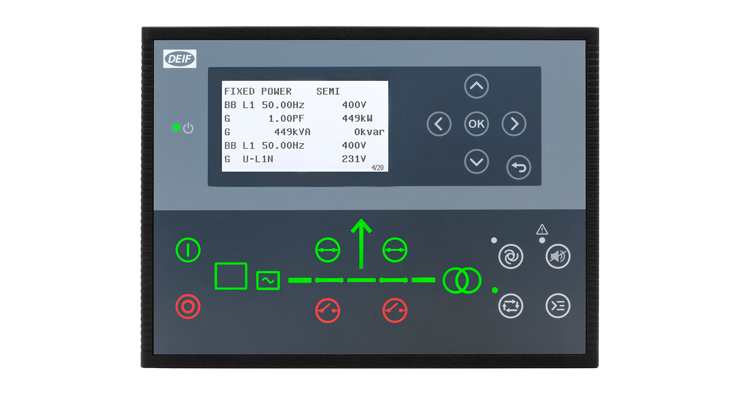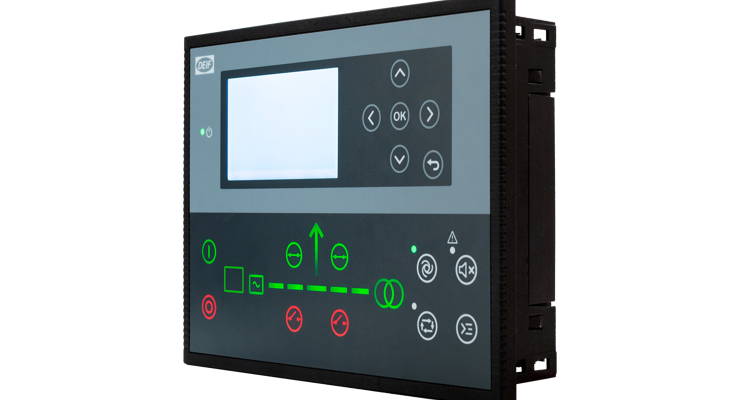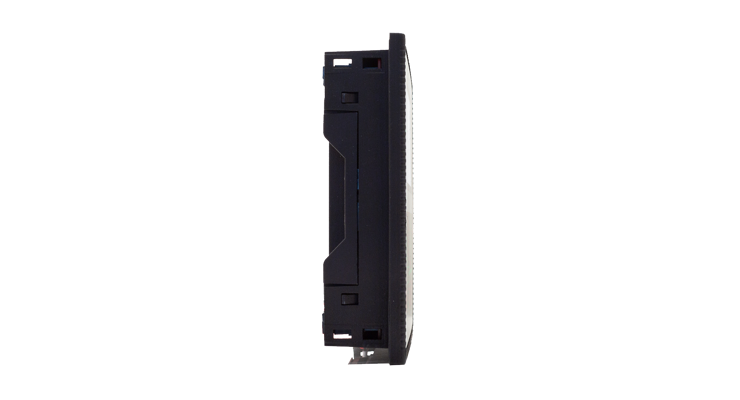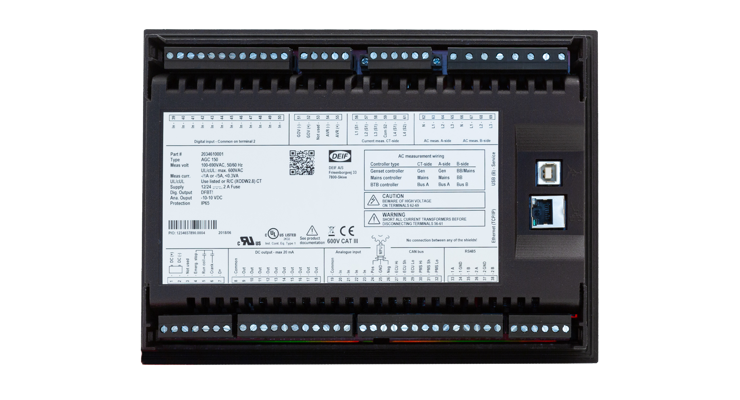 AGC 150 - Advanced Genset Controller
Easy setup
Gensets connected via CAN bus are easily set up for parallel operation as the controllers automatically detect each other at the CAN network. If you at a later stage connect more gensets, the controller automatically identifies and connects them via CAN bus, and application configuration is possible via the display.
Easy and safe to use
Get access to important genset information quickly via the sunlight readable LCD.
The controller features illuminated buttons that smoothly guide the operator and make it very easy and intuitive to operate. Only buttons relevant for a function are visible to the user. Get easy access to the most common functions with configurable shortcuts.
The AGC 150 provides up to three levels (customer, service, and master) of password-protected and role-based access. Configure parameters for each level and have only relevant parameters displayed.
Built to last – also in green energy applications
The AGC 150 comes with uncompromising quality. The controller is made of robust materials and is built to last. It has undergone several tests showing that it stands wear and tear in all types of harsh environments. Also, the controller is suitable for PV-Diesel hybrid solutions and also meets Tier 4 Final requirements
Other AGC 150 variants
Product videos
Products
AGC 150 - Plug'n'play genset controller in slim design
The AGC 150 - Flexible solutions for a wide range of power and engine control applications (update)