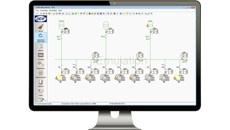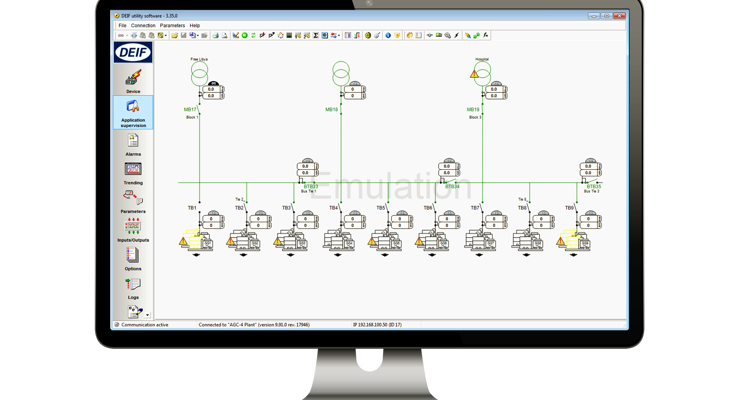 Utility software (USW-3)
DEIF's system utility software v.3 (USW-3) is a unique tool for engineers, service personnel and end-users to configure and supervise one or several interconnected genset controllers, available for free download from our website.
The utility software is easy to install, the general purpose software works off the-shelf using Ethernet or USB cable communication  to configure, commission and supervise both single gensets and plants of up to 256 units.  
The utility software tool is compatible with a range of DEIF controllers; it adjusts easily to the capabilities of the connected devices and has been designed with versatility in view.
The utility software, M-Logic, allows complex logic customisation with  configuration and evaluation of up to 40 logi expressions, including for instance configuration of user level access, and features innovative pre-installation configuration and emulation of plant design. 
Incorporating extensive functionalities including overviews of alarms, coolant temperatures, plant values, and fuel consumption, the utility software, USW-3, is also an intuitive, easy-to-use tool for end-users to operate on a day-today basis.
Advantages of utility software
Utility software is designed specifically to help the in management and tuning of operating system, computer, hardware and application software of a system. The main goal of utility software is to increase the efficiency of the software.