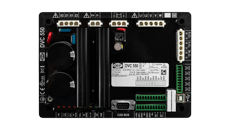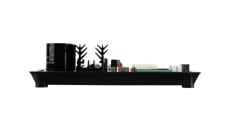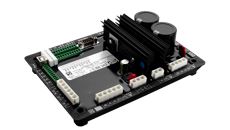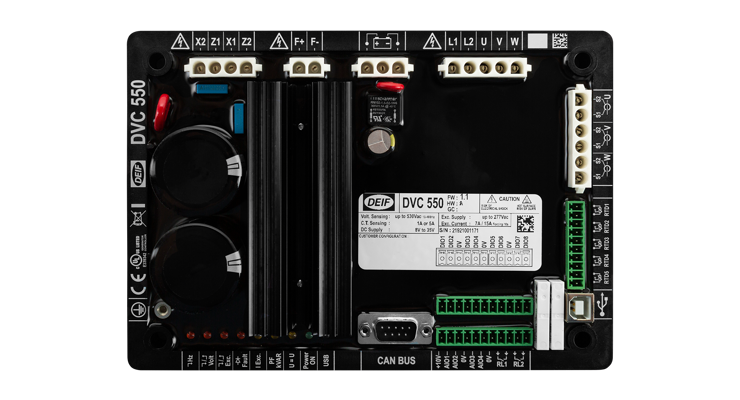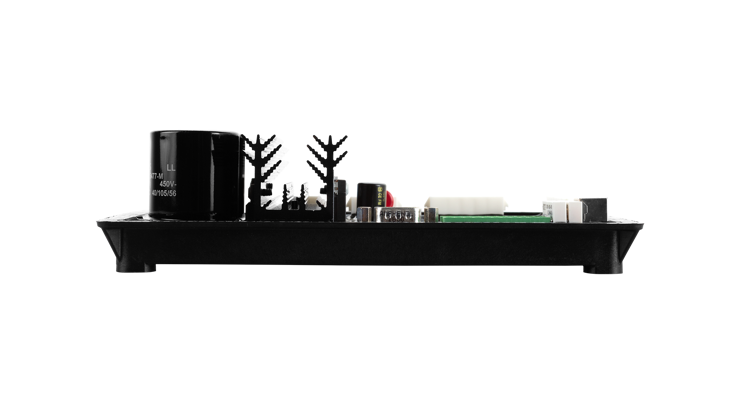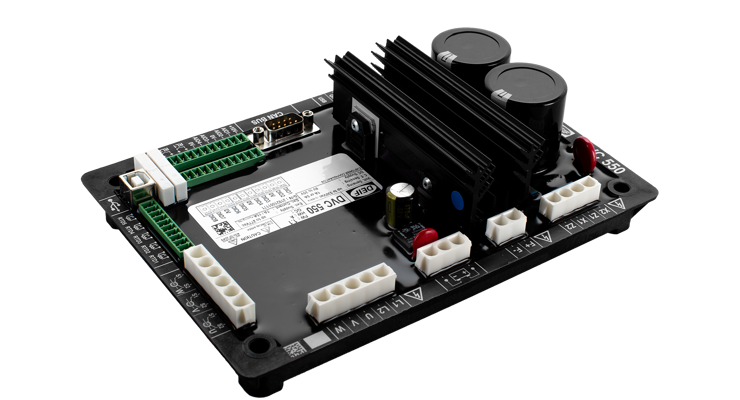 The DVC 550 is a digital automatic voltage regulator, which monitors and regulates the alternator output with rated field current up to 7 A and up to 277V AC 
The controller includes several protections and functions to keep the alternator running in full safe operation.
The DVC 550 controller can improve genset performance, delivering up to a 10% increase of normal load impact capability and is suitable for any application in the critical power, IPP and rental segments. 
Optimise generator size 
Due to high inrush currents during start-up, generators for electric motor starting and transformer magnetisation are often oversized by up to 200%. Featuring inductive motor starting and magnetisation boosting, DEIF's DVC 550 reduces oversizing requirements to a minimum and thereby save capital cost. 
Increased step load performance 
Compared to analogue AVR's, DEIF's digital AVR handles larger load-steps within the same frequency/voltage boundaries. Typically, the gensets will accept 10% additional nominal load. The embedded help features increase performance. The DVC 550 has no mechanical moving parts that regularly need replacement meaning less downtime, less service cost and more effective regulation.
Fast backup for critical power applications
If connected to an  AGC-4 Mk II controller, the DVC 550 can (depending on how fast the engine starts) synchronise multiple gensets within six seconds thanks to DEIF's unique close before excitation-feature (run-up synchronisation). Critical power applications, in particular, will benefit from the improved control, increasing safety and allowing faster start-up. 
Dehumidify and dry your genset with integrated ventilation functions
Condensation build-up during idle time is a common problem in tropical climates. Use the genset ventilation mode to prevent condensation forming on the windings by removing built-up humid air using the alternator fan. Power generation is postponed until the humidity levels are safe. Condensation on the windings can be removed using the genset drying mode. During drying mode heat generated from a controlled internal circulating in the alternator winding is used to evaporate condensation on the windings. The genset will be connected to the busbar when it is safe to do so.
Maximum control with an integrated genset controller solution 
The DVC 550's built-in J1939 based communication offers an exclusive communication channel to DEIF's advanced controllers. Providing a high number of alternator data for display, broadcast or predictive maintenance, the J1939 built-in communication is unique on the market. You can quickly swap between nominal voltage and or frequency setting for a generator. Using CAN bus-based communication for voltage regulation reduces the potential number of failure sources.
Use the DVC 550 together with the AGC-4 Mk II controller to maximise your benefits.
Perfect solution for grid code compliance
The DVC 550 fast reaction speed complies with European grid codes, including German VDE 4110/4105 standards. By combining the quick reaction speed with the AGC controller, it is easy to comply with advanced grid codes (for example, low voltage ride through).