Maldives luxury resort achieves robust hybrid power with DEIF control solution
A hybrid power plant with DEIF controllers is providing uninterrupted power for the Le Méridien Maldives Resort & Spa. Saving fuel and emissions compared to diesel-only solutions, the system has proved itself a viable and reliable proposition. "The project has given us the confidence to push on with the adoption of new technologies alongside time-tested ones," says a satisfied construction company manager.
Swaying palms, white beaches, crystal-clear waters: The Lhaviyani atoll in the Maldives is the quintessential tropical paradise, the perfect spot for a high-end getaway. This is precisely what you will find at Le Méridien Maldives Resort & Spa, a Marriott International luxury hotel that opened in 2021. Guests can enjoy the stunning ocean view from 141 luxurious villas and make use of quality amenities such as a beachfront spa and a fine dining restaurant.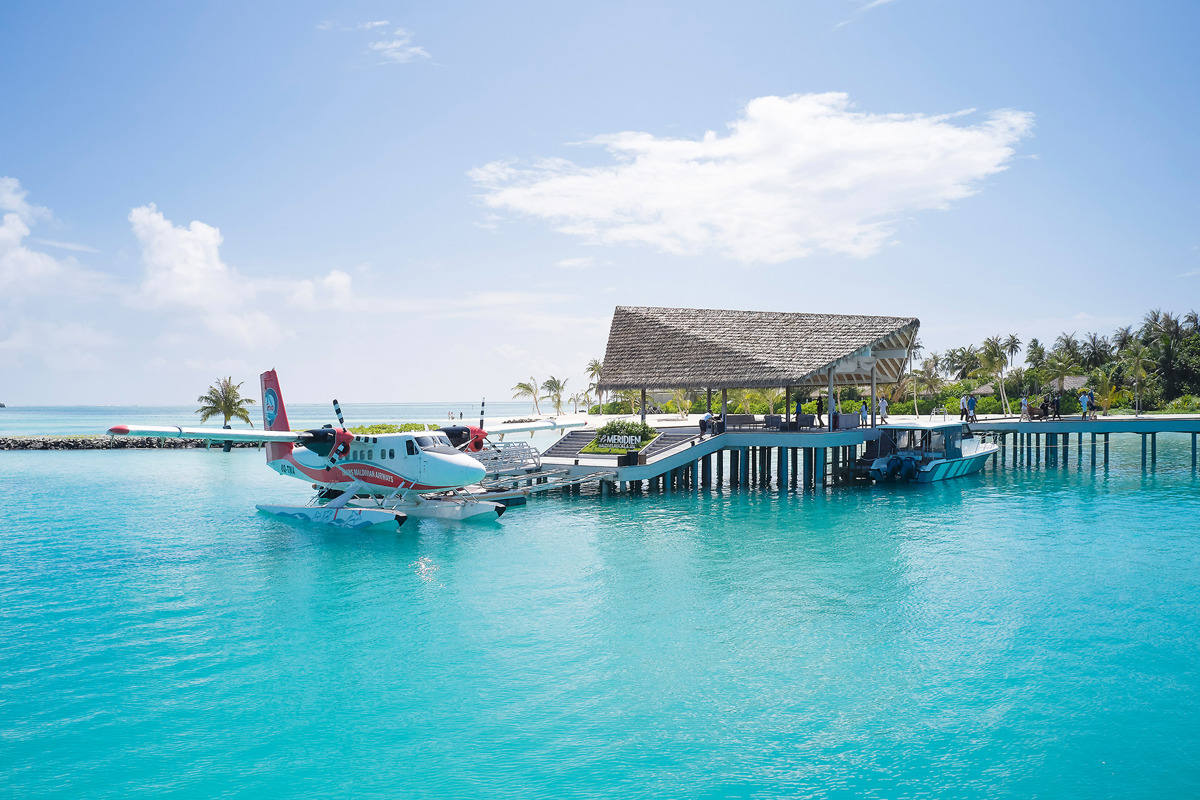 Local power supply required
All of this, of course, requires a stable power supply. However, the Maldives consists of 1,190 coral islands located about 750 km (470 mi) from the Asian mainland, and a national power grid is simply not technically feasible.
Instead, local power supply solutions are used; according to one 2020 estimate, fossil-fuelled generators on each individual island make up 99.6% of the nation's total installed power generation capacity. When Marriott was planning the hotel, they too needed a local and reliable power supply.
"Marriott wanted a power plant that was robust, with built-in redundancy, and which could be easily maintained," says Lucas Chen, Development Manager at Chiu Teng Group, the Singaporean property developer responsible for the construction of the hotel. "They have run a few hotels prior to Le Méridien Maldives, so they know the challenges associated with such power plants."
Le Méridien Maldives
Resort & Spa
Opening: 1 September 2021
Location: Lhaviyani atoll, the Maldives
Capacity: 141 villas
Owner: Marriott International
Web: marriott.com
Chiu Teng Group
Founded: 1999
Headquarters: Singapore
Activities: Property development and building construction
Employees: approx. 500
Web: chiuteng.com.sg
Fuel-saving hybrid power solution
Hotel management opted for a hybrid power solution with Cummins diesel generators providing most of the power but with additional rooftop PV panels that reduce diesel consumption and emissions by exploiting the abundance of sun in the Maldives. The PV system and integration was provided by Cripton Environmental Engineering (Singapore) Pte Ltd. In normal operation, one generator is running alongside the PV panels, supplying approximately 85% of the necessary power.
"The diesel generators mean that we are able to get 2,920 kW of total power," explains Buddhika Sampath, Director of Engineering at the hotel. "Also, we have a solar power plant with a 542 kWp peak load – and we have a 250 kW backup battery."
Further savings with battery
Adding the battery enabled Le Méridien Maldives to reduce diesel consumption even further. The storage system was provided by Narada, with integration by GenPlus, and Buddhika Sampath explains that the battery is important for handling sudden spikes or drops in solar power production with no fluctuations.
"We have a priority schedule for all the generators," he explains. "When clouds roll in, there will be a sudden drop in solar power. In the past, we had an issue that in case of sudden solar drops, our second-priority generator would start suddenly, and it would take some time to stop and deload. This caused us to lose large amounts of diesel. The battery backup is very important for postponing the start-up of our secondary generator. Often it will be able to supply the necessary power until the clouds vanish, and solar power production is restored." 
Adrian Chook of Surbana Jurong Infrastructure Pte Ltd ensured everything ran smooth with the installation, integration and operation of BESS.
Uninterrupted power from user-friendly system
The automated control and coordination necessary to ensure smooth changeovers between the different power sources in the hybrid system is handled by a complete DEIF control solution. The PV plant is controlled by an ASC-4 Solar controller, and the battery is managed using an ASC-4 Battery controller. The diesel generators are controlled using DEIF AGC generator controllers, and the solution includes an MIB multi-instrument for measuring and combining the power generation of the PV clusters.
The devices are interconnected over a CAN bus, forming a power management system that communicates with the hotel SCADA system over a TCP/IP connection. The system covers the load demand according to the priorities set, keeping power flowing without interruptions and to the satisfaction of hotel management.
"The DEIF system functions really well, especially the prioritisation of power generators," says Buddhika Sampath. "During the daytime, the battery is charged by the PV panels. Like I said, discharging is particularly useful during a sudden PV drop because it prevents the second-priority generator from starting. Previously, this happened when the load on the active generator rose to 75%. Now, with the battery backup, we are able to wait until the active generator is running at 85%. The system covers the demand without any interruptions. It's running very smoothly."
In addition to the controllers, the solution includes a DEIF AGI 410 interface that provides a complete overview of the entire plant and which Buddhika Sampath describes as "really easy to work with".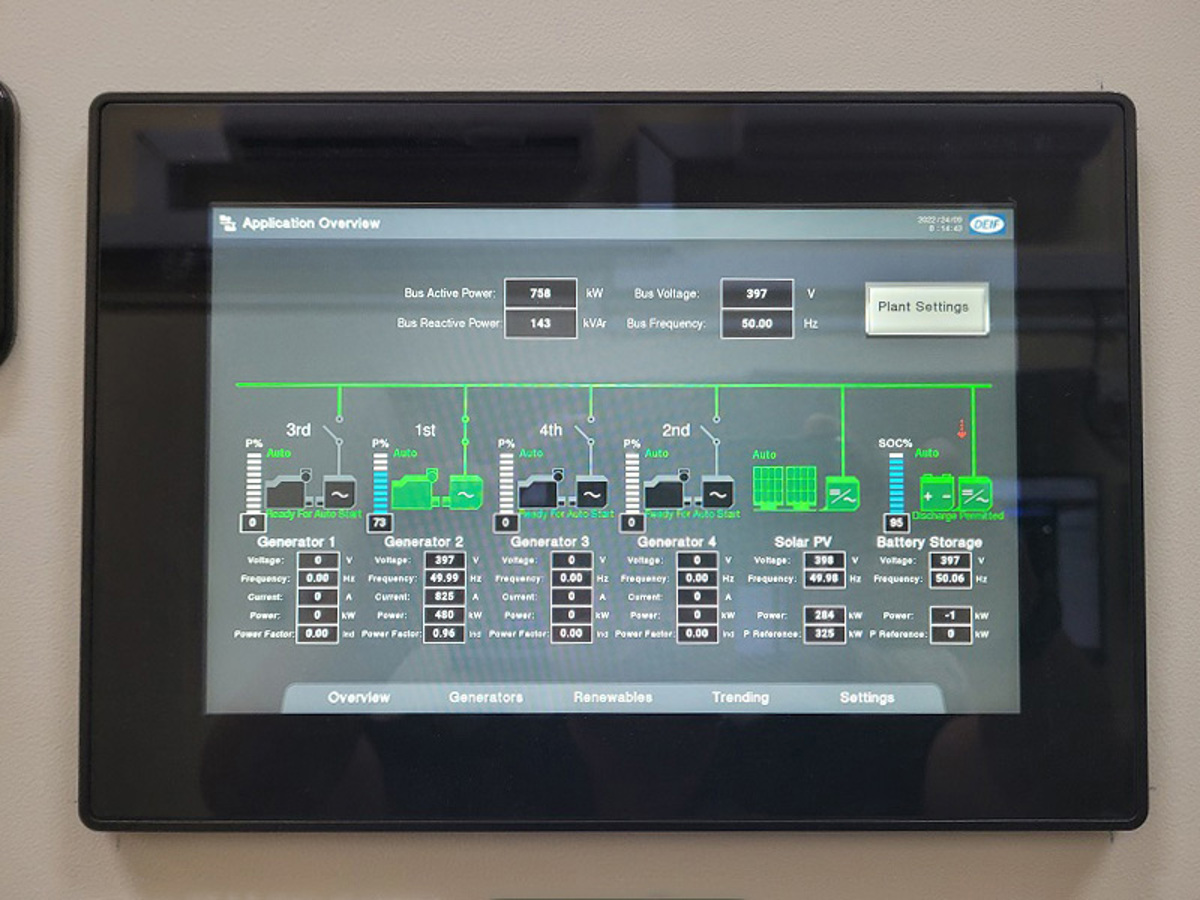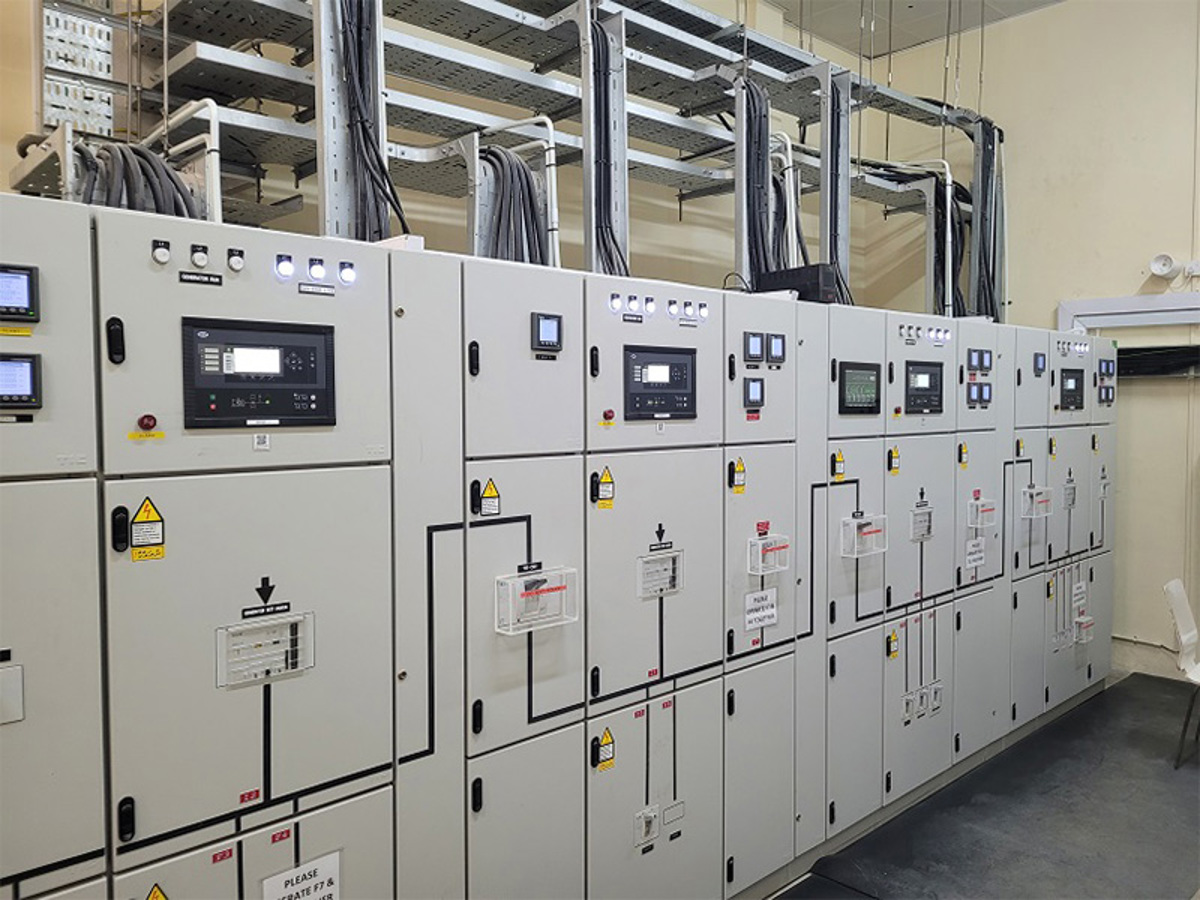 Compatible factory logic and great support
Working solely with DEIF controllers made the design and upgrade process quite easy. The compatible factory logic of the DEIF devices ensured a problem-free process, particularly when adding the battery.
"In a nutshell, expanding the control system to handle the battery was relatively easy, because we were using DEIF controllers where most of the integration was already predetermined," comments Lucas Chen. The fact that DEIF was involved in the project from start to finish also contributed to smooth project execution.
"DEIF gave us a lot of support from the technical and advisory point of view," says Lucas Chen. "Knowing the history of the project allowed DEIF to confidently and expeditiously configure the additional control system for the battery system into an existing live operation without having to have extensive disruptive shutdowns for testing or troubleshooting. DEIF actually did a lot of background testing and factory acceptance tests of the upgraded control system in Singapore before they shipped it to the Maldives. So once the controllers were in the Maldives, it was pretty much a plug-and-play operation."
Satisfactory performance and results
The completed hybrid power system has been running smoothly for some time now, and Buddhika Sampath is satisfied with the results he is getting – and with the performance of the DEIF control solution.
"It's really working well, and we are able to easily handle these controllers," he says. "Handling and operating DEIF controllers is really easy compared to some others. I have used many controllers in power plants and power control systems, and some of them are not very reliable. I feel that the DEIF devices are much easier to use and much more reliable."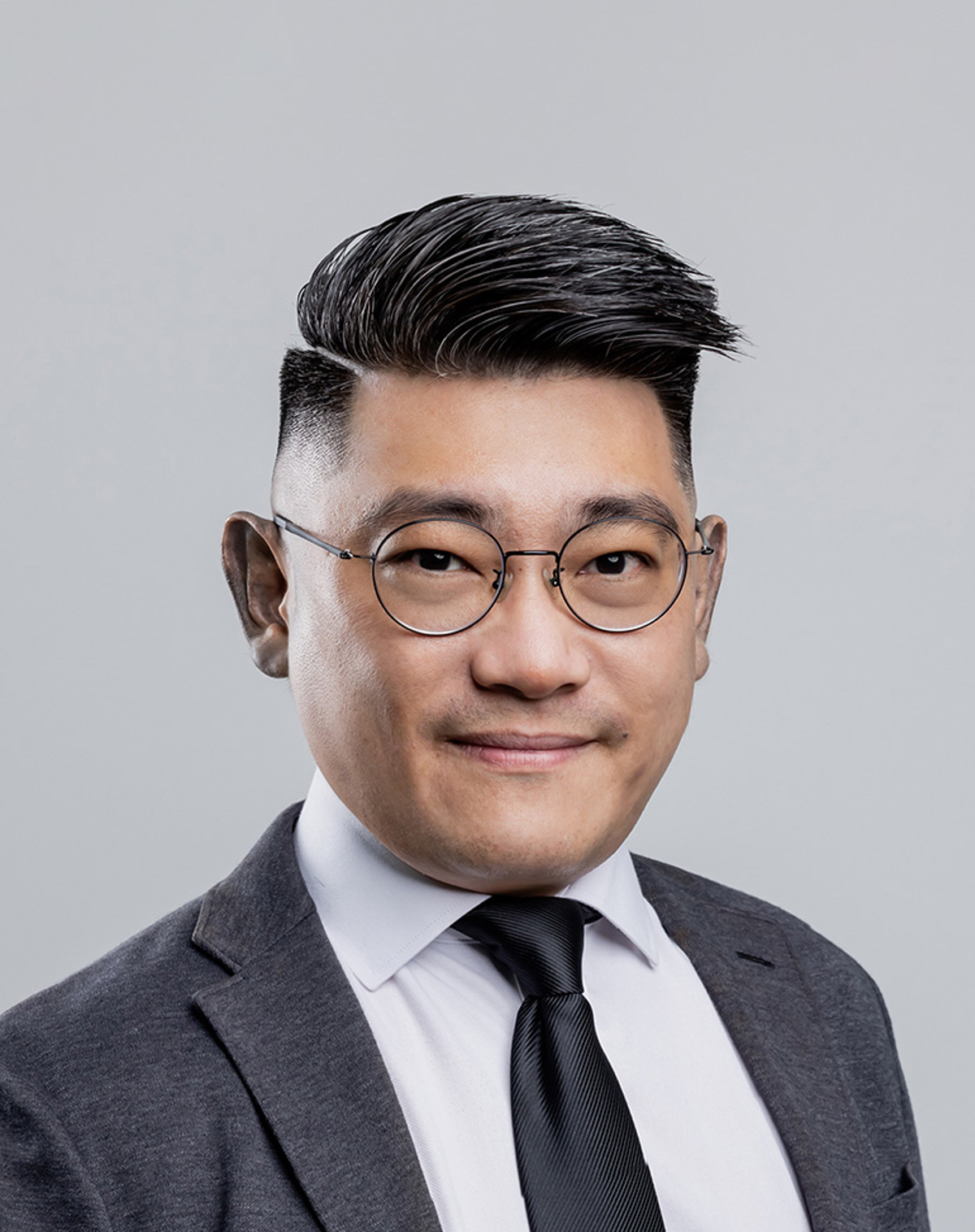 The project has given us the confidence to push on with the adoption of new technologies alongside time-tested ones.
Lucas Chen,
Development Manager,
Chiu Teng Group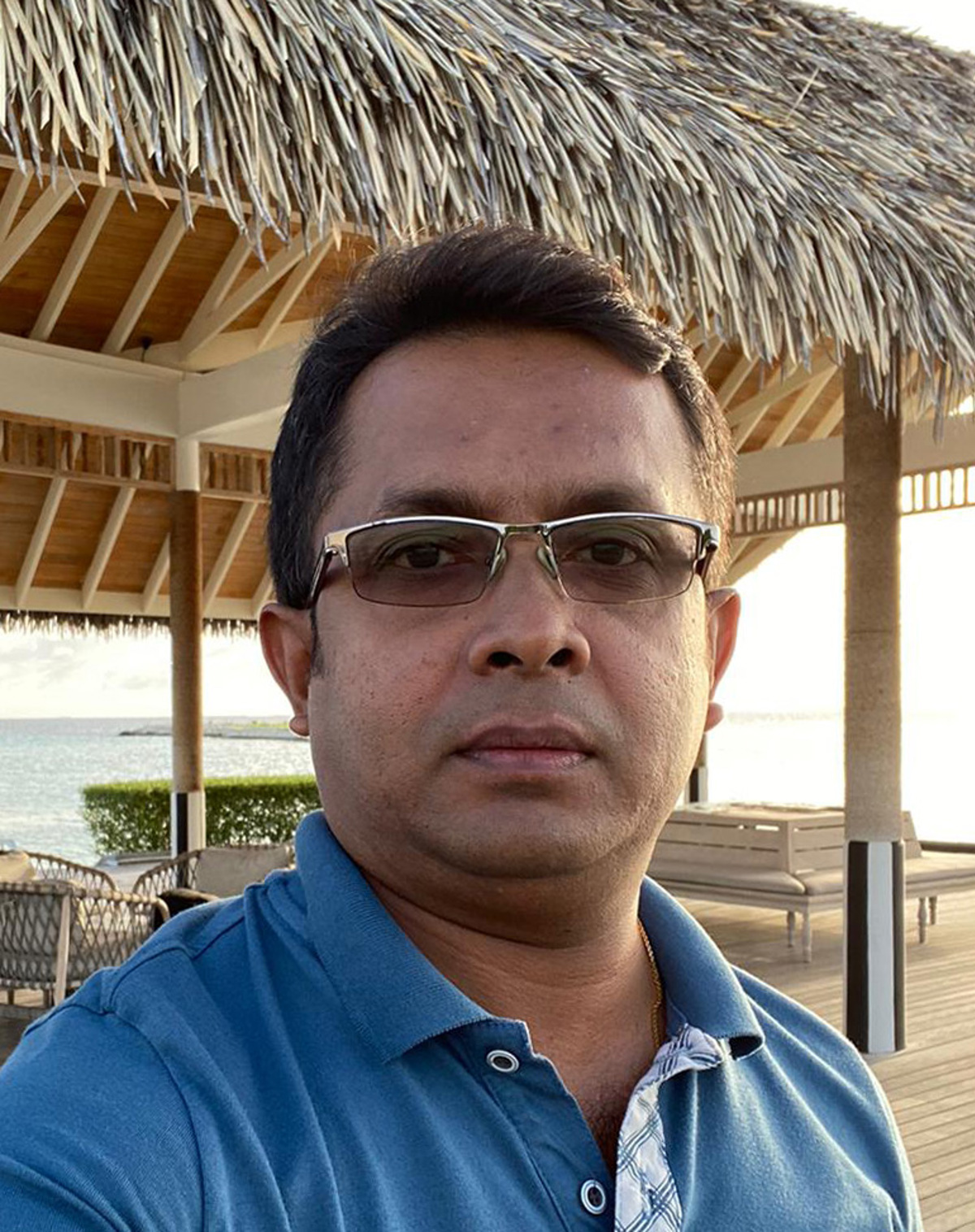 I would highly recommend DEIF controls for any kind of requirement – in the Maldives or anywhere.
Buddhika Sampath,
Director of Engineering,
Le Méridien Maldives Resort & Spa
Contributing to the fight against climate change
Robust performance and financial savings were key factors when designing the hotel power plant, but contributing to the fight against climate change by reducing emissions is also important – particularly in the Maldives where unchecked climate change could have disastrous consequences.
"The Maldives is one of the most low-lying nations in the world, and for us climate change is an existential threat. There's no higher ground we can run to," said Aminath Shauna, Maldives minister of environment, climate change and technology, in an interview with the IMF's Finance & Development online magazine.
The Maldives has set a target of achieving net zero emissions and establishing a 70% power generation capacity from renewable energy sources by 2030. The Le Méridien Maldives project proves that hybrid power solutions can contribute to reaching this target.
"In the Maldives, the urgency to integrate alternative power generation capabilities into microgrids is even more acute," says Lucas Chen. "Not only is this practical in overcoming energy resilience; it also contributes greatly to environmental sustainability. Users, companies, and society could benefit from a solution such as this." Indeed, Le Méridien Maldives is set to upgrade its PV capacity by 300 kWp. This will further reduce diesel consumption and emissions, and DEIF is involved in this project, too.
The confidence to work with sustainability
According to Lucas Chen, Chiu Teng originally selected DEIF for its track record and good value for money. The project was Chiu Teng's first hotel hybrid power plant project overseas, and the experience has provided important learnings regarding sustainability that the company can use elsewhere.
"We had used DEIF systems on marine vessels and were happy with their durability in the marine environment," he says. "It was natural for us to consider DEIF for the project in the Maldives. The project has given us the confidence to execute sustainability ideas and push on with the adoption of new technologies alongside time-tested ones. DEIF is a proven industry leader in energy management controls, and I think they have this additional edge. And also, we have confidence in their delivery process."
Both Lucas Chen of Chiu Teng and Buddhika Sampath of Le Méridien Maldives would be prepared to work with DEIF again, based on the experience with the hybrid solution at the Lhaviyani atoll.
"I would highly recommend DEIF controls for any kind of requirement – in the Maldives or anywhere," concludes Buddhika Sampath.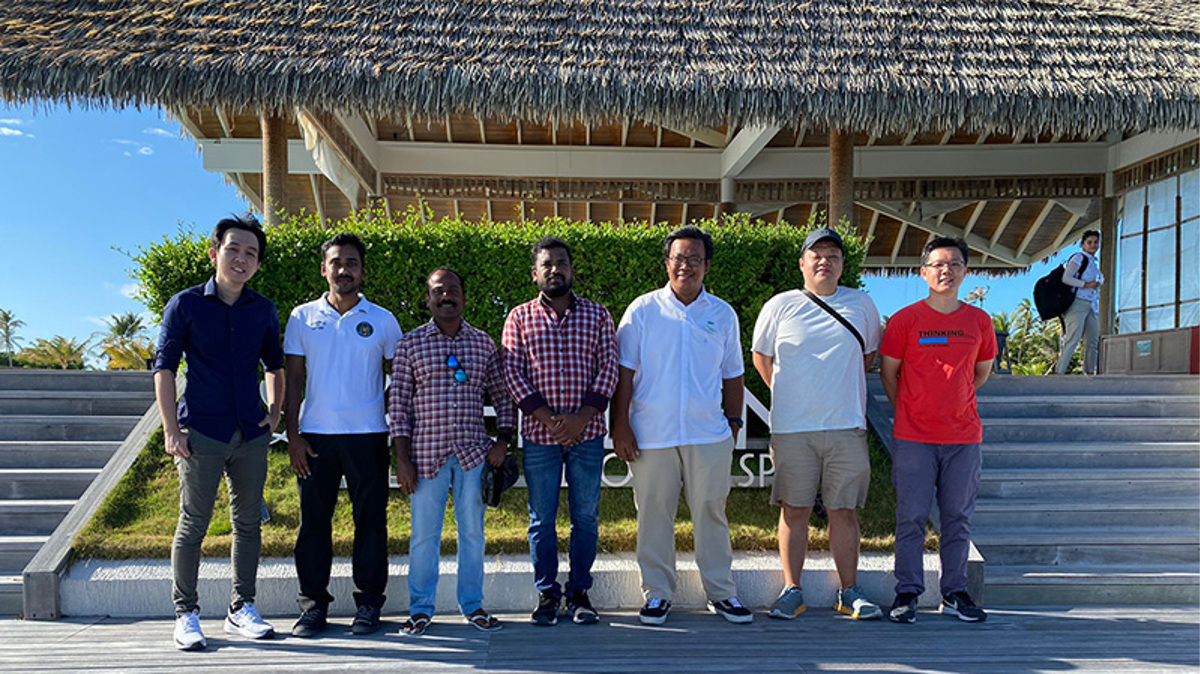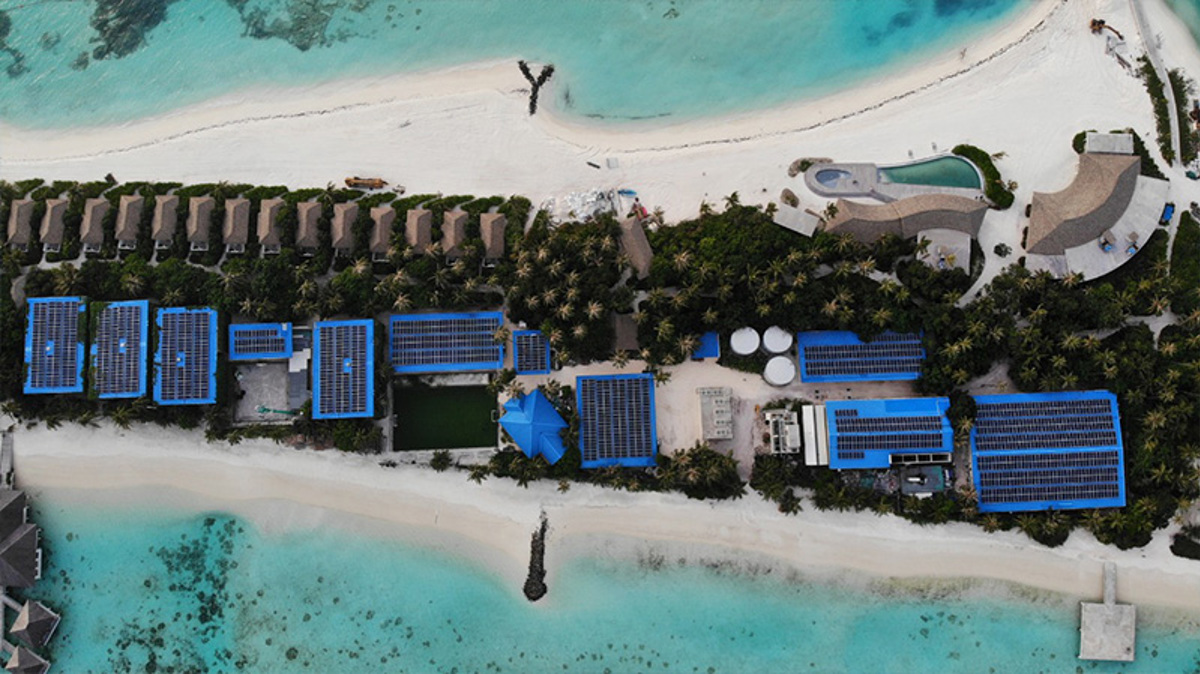 Contact us

Jeffrey Tan

Regional Department Manager, Region 2