Georgio Labaki-designed microgrid points to the future of grid power in Lebanon
Using DEIF controllers with custom-developed software, Lebanese engineering consultants Bureau D'Études Georgio Labaki have designed, built, and commissioned a microgrid that is now cutting diesel consumption by 70% – and pointing the way to the future of the electrical grid in Lebanon by providing reliable power 24/7.
"We believe we are laying the foundations for a future electrical grid here in Lebanon," says Georgio Labaki. He is founder, owner, and electrical consultant at Lebanese engineering consultants Bureau D'Études Georgio Labaki, and his company recently designed and commissioned its first microgrid project for a Lebanese village. The results and perspectives of the solution make for exciting reading.
Frequent blackouts inspire decentralised alternatives
For years, the Lebanese power grid has been facing a massive challenge: Power demand far outstrips supply. As a result, blackouts are common; in fact, the grid has collapsed completely at least once when there was no fuel for the power plants. Due to economic challenges, the Lebanese government cannot build more plants to bridge the production gap and provide stable electricity to the population.
With more than 300 sunny days a year, the alternative to centralised fossil power production is obvious. Local residents have taken matters into their own hands by installing individual photovoltaic systems. Such systems, of course, are not in themselves a guarantee of reliable power; the challenge is to combine several power sources into a solution that can provide 24/7 power, even on cloudy days, for citizens, businesses, and public organisations – and this is a job for Bureau D'Études Georgio Labaki.
Experienced engineering consultants
Founded in Lebanon in 2015, Bureau D'Études Georgio Labaki provides electrical and mechanical engineering for a wide range of residential, commercial, and industrial projects. The company covers everything from design through commissioning and operation, and it provides extensive support for its customers; in the words of Georgio Labaki, "we can't just install a system and leave it as it is". However, when a customer approached the company to request a plant capable of providing reliable power, the solution with DEIF controllers was not only efficient and reliable – it also proved able to run with very little user intervention and support.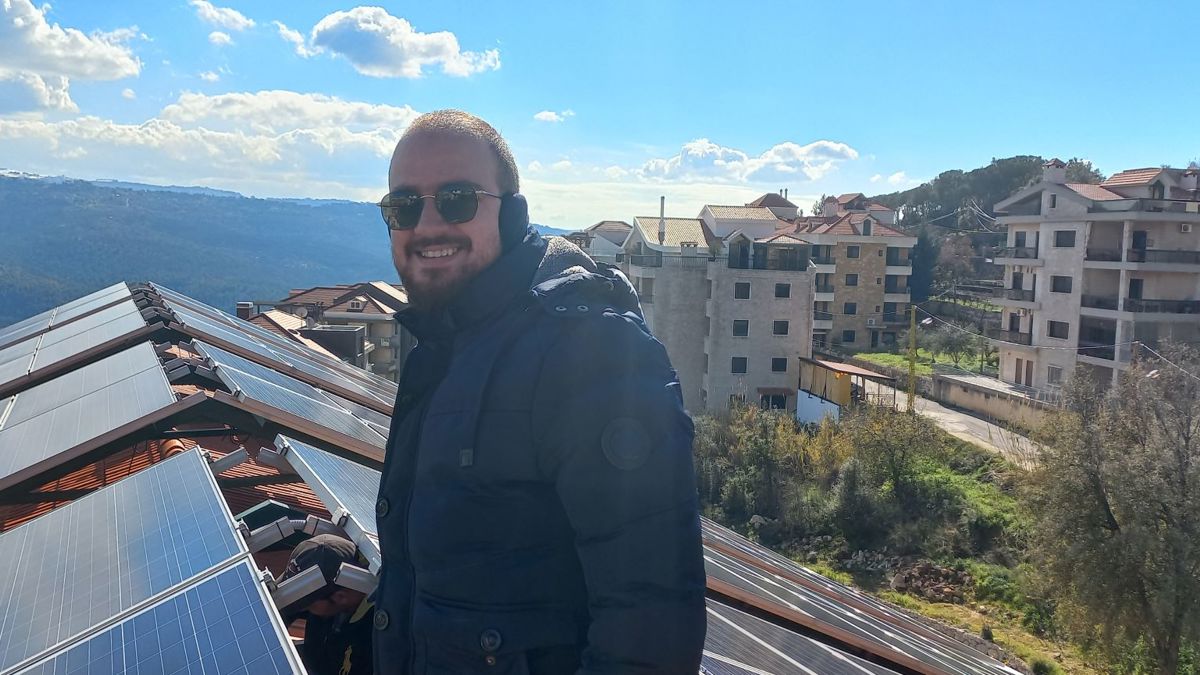 Georgio Labaki, electrical consultant, Bureau D'Études Georgio Labaki
Flexible DEIF control solution
The objective was to expand the genset-powered plant in the village of Baabdat, Lebanon, into a microgrid that would save fuel and provide reliable power for more than 100 residential units, a clinic centre, a school, a Christian convent, and most of the shops in the village.
Instead of just putting in standalone PV or battery systems, Bureau D'Études Georgio Labaki designed an integrated plant with 400 kVA of diesel generators, 300 kWp of PV systems, and three battery energy storage systems (BESS) with a combined capacity of 150 kVA/400 kWh. These power sources, and the grid, feed a busbar that supplies power to all connected consumers – controlled and coordinated by DEIF devices.
"We have two AGC 150 Generator controllers, one ASC-4 Solar for the photovoltaic system, ASC-4 Battery units for the batteries, and finally an AGC 150 Mains," explains Georgio Labaki. "Each controller was programmed to control its power source, and all controllers communicate using an Ethernet network, creating a smart grid. All power sources are synchronised on the busbar, delivering the same voltage and frequency. Whenever we have a shortage, for example if the BESS state of charge drops below a set level, the diesel generators automatically start up and synchronise with the batteries and PV system to feed the load. The PV system will help the diesel generators, reducing their fuel consumption, while also recharging the batteries."
"A smooth and straightforward process"
DEIF supported Bureau D'Études Georgio Labaki throughout, ensuring a smooth development process. As the controllers are compatible with all major power hardware brands, Georgio Labaki was free to select any PV and BESS that fit the company's requirements. In fact, DEIF worked with the BESS hardware vendor to develop bespoke control software, for example ensuring internal coordination between the three individual BESS units. DEIF's global presence and technical expertise allows the company to work with any power hardware vendor anywhere to create flexible solutions for any control application. This greatly reduces the effort required to design and build microgrids, a fact that was much appreciated by Georgio Labaki.
"As a consultant, how can I work with a company which does not have any experience?" he comments. "DEIF has the experience and the tools to do whatever you want, if you need to expand or modify something. The integration of the DEIF controllers with the PV and the BESS was a smooth and straightforward process. Of course, we encountered a few technical issues, but DEIF support was readily available and highly helpful. Whenever I sent an email, DEIF provided help after a few minutes. After we designed the electrical part of the system, the DEIF team conducted two training sessions on all DEIF controllers to be installed or integrated to prepare us for the commissioning process. These trainings facilitated our progress and enabled us to achieve our goals quickly."
We are extremely satisfied with DEIF controllers in terms of their ability, responsiveness, and stability for heavy-duty applications
– Georgio Labaki, electrical consultant, Bureau D'Études Georgio Labaki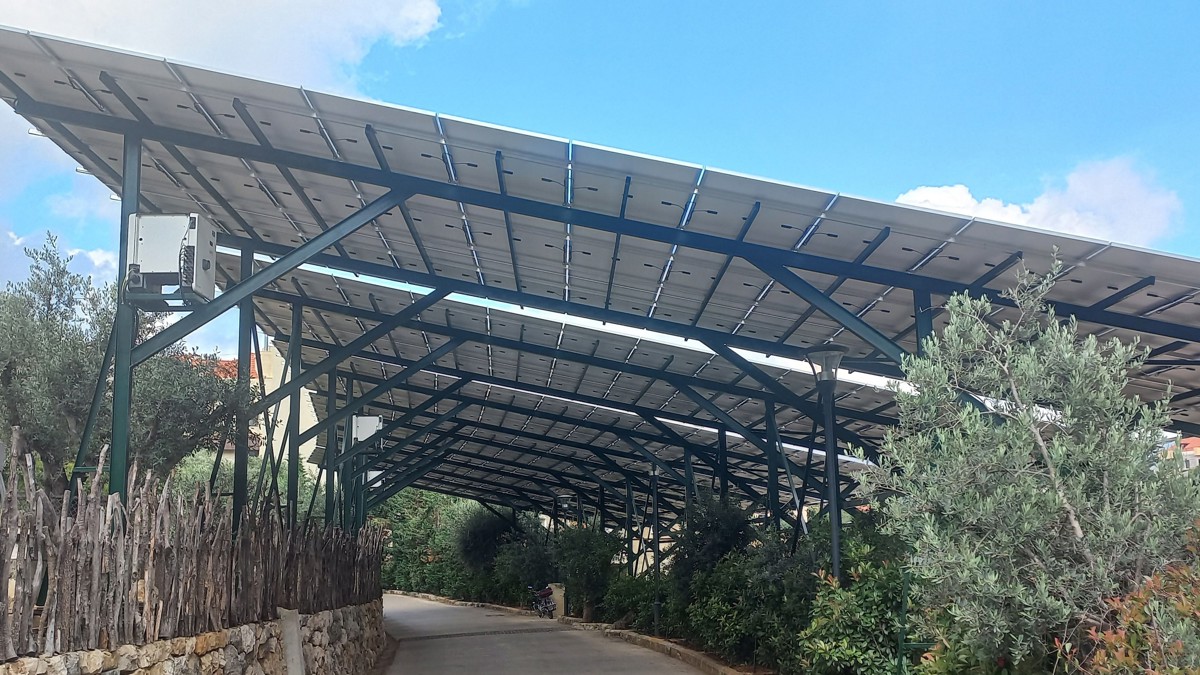 Reliable power and 70% fuel savings
The solution was commissioned in October 2022 and has been fully operational since. Thanks to the PV and BESS, the generators went from running 20 hours a day to only running 8 hours, reducing fuel consumption by 70%. When a fourth BESS is added to the plant in the near future, fuel consumption will drop even more, as the plant can store more power.
The new system has eliminated blackouts on the Baabdat microgrid because the DEIF power management system automatically controls and coordinates all power sources. "The control system is functioning flawlessly," says Georgio Labaki. "The investors and end users are highly satisfied with the consistent availability of electricity. The end users do not need to know what's happening behind the scenes – the DEIF power management is doing all the work. It gives us maximum security on the bus, with stable voltage and frequency and no fluctuations."
An inspiration for all of Lebanon
Based on the success of the microgrid project, Bureau D'Études Georgio Labaki are now set to expand the plant. The next phase of the project will expand the existing infrastructure and is anticipated to provide power for the entire village of Baabdat. Georgio Labaki, however, believes that the smart microgrid solution should be a source of inspiration for the entire country.
"It should be used elsewhere," he says. "We should focus on modifying our grid and update it to a smart grid. We currently have around 1,000 megawatts of PV power installed here in Lebanon, but how can we work with this power and avoid problems with frequency and voltage if we don't have a smart grid? We should establish communication between all the power plants in Lebanon and the PV plants that already exist. We need to know the exact load and consumption to provide the exact power needed. This is very important, and this type of smart grid with a power management solution is a must for Lebanon."
"We are extremely satisfied"
Georgio Labaki is very satisfied with the performance of the DEIF controllers, and the performance of DEIF as a partner company.
"DEIF has everything you need in terms of power controllers," he concludes. "For both BESSes and PV systems, the team at DEIF has already developed all the necessary applications, and working with DEIF has provided us with valuable hands-on experience, further enhancing our knowledge and proficiency in this area. The main takeaway is the importance of consistently utilising DEIF controllers in all our projects. We are extremely satisfied with them in terms of their ability, responsiveness, and stability for heavy-duty applications. The project at Baabdat was very successful, not least thanks to DEIF."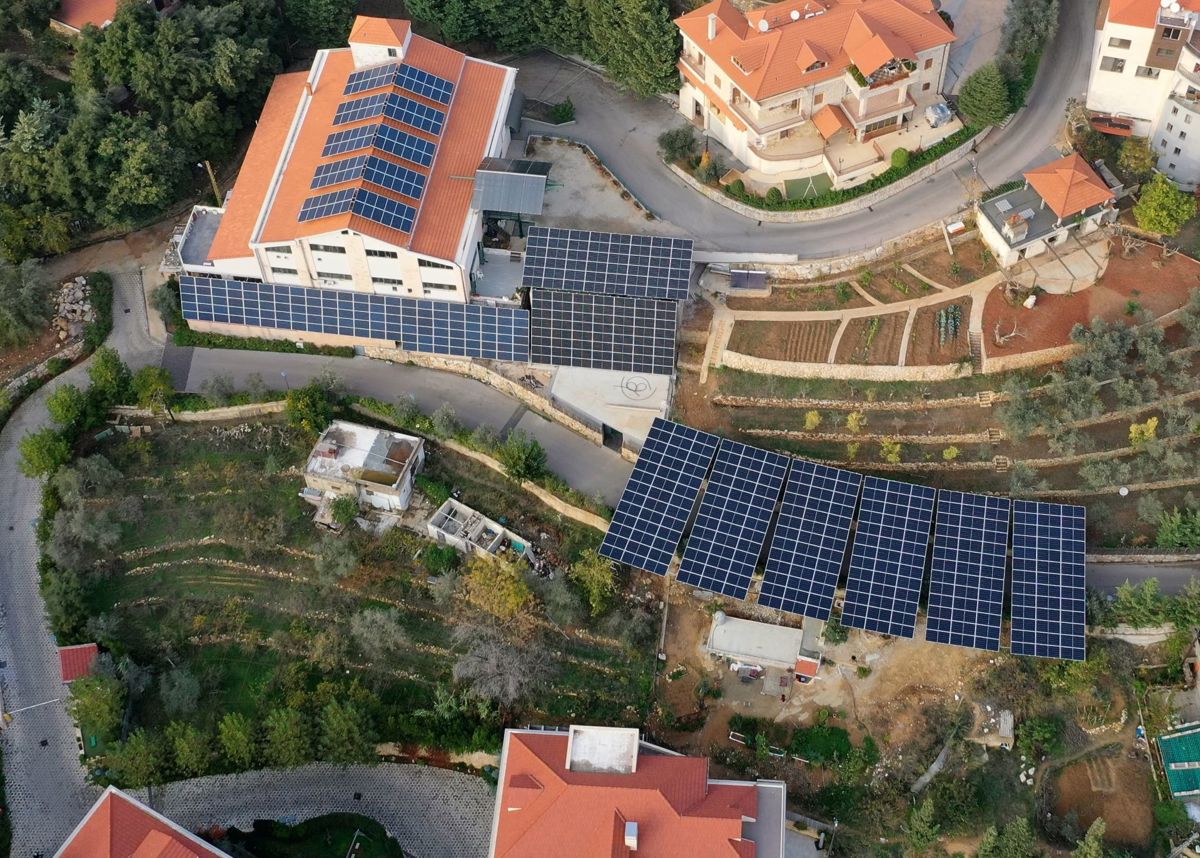 Bureau D'Études Georgio Labaki
Founded: 2015
Location: Dahr El Souane, Lebanon
Activities: EPC and consultancy services in industrial automation and mechanical and electrical engineering
Employees: 10
Web: www.bureaulabaki.com
 
70% fuel consumption drop
June 2022: 12,000 l/month
June 2023: 4,800 l/month

DEIF hybrid controllers
Compatible with a wide range of power sources and brands, our range of control devices helps you build and operate reliable hybrid and microgrid solutions for greenfield and brownfield applications.
Read more in our hybrid application guide
Contact us

Jacob Danielsen

Product Manager