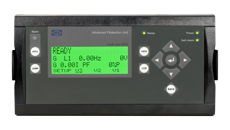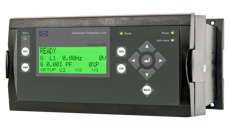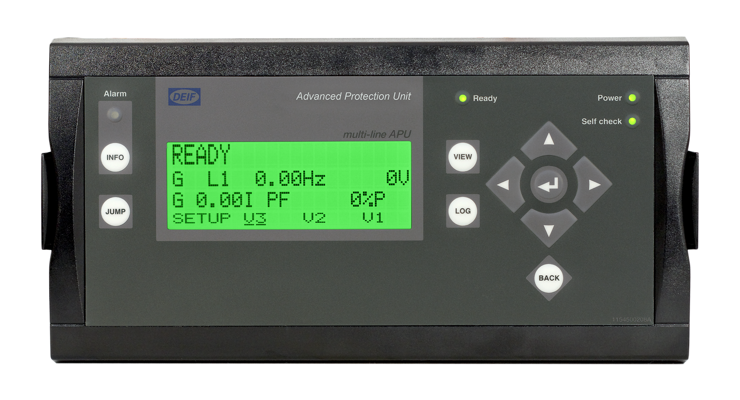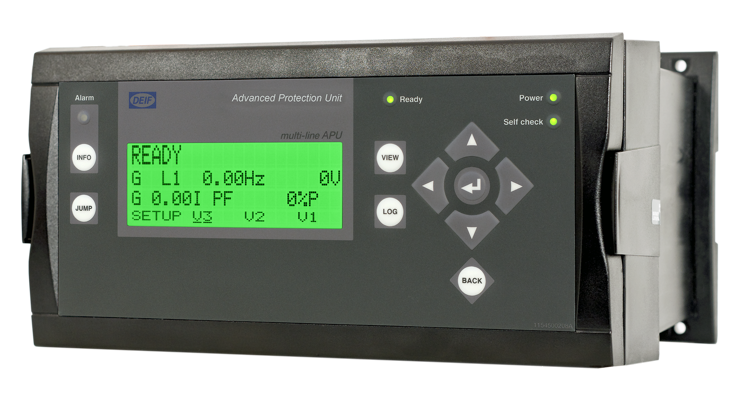 The APU-4 features all relevant protective functionalities integrated as standard – simple and easy G59/3 and G99 compliance. The best and the latest check synchronisation technology is available as an option. All parameter settings are fully password protected to control access rights.
Featuring an alarm log of up to 150 events, you can analyse faults and prevent them from reoccurring. Moreover, it automatically carries out a cyclical self-test. If any errors are found an LED on the front panel and a status output will indicate it.
With the complimentary PC software download, you can save parameters and retrieve log data. The software also contains M-logic – a simple-to-use relay logic compiler. This tool makes it possible for you to customise the application according to your needs. It is possible to dedicate specific functions or logic conditions to different in- and outputs.
The APU-4 also features an optional remote, mountable operator panel with a large display for easy access and reading of values. Among the many reading options you will find the following: busbar voltage, current, frequency and power factor. You can attach the display to the basic unit inside the switchboard or mounted on the front of the switchboard, according to preference.
The optional Modbus TCP/IP communications protocol allows for easy communication and a number of readout possibilities: remote monitoring for value and alarm readings, service technician alerts via e-mail or text message, various measurements, etc.