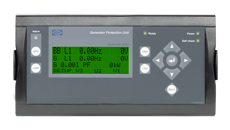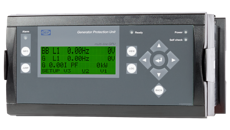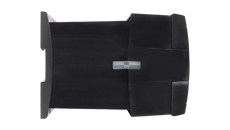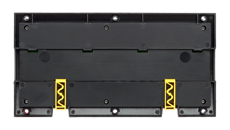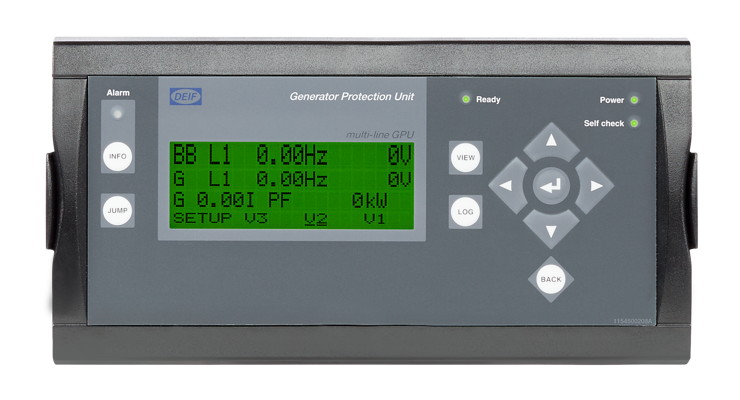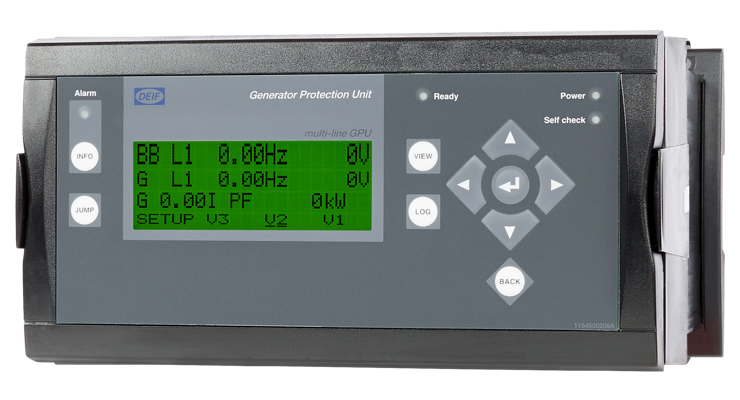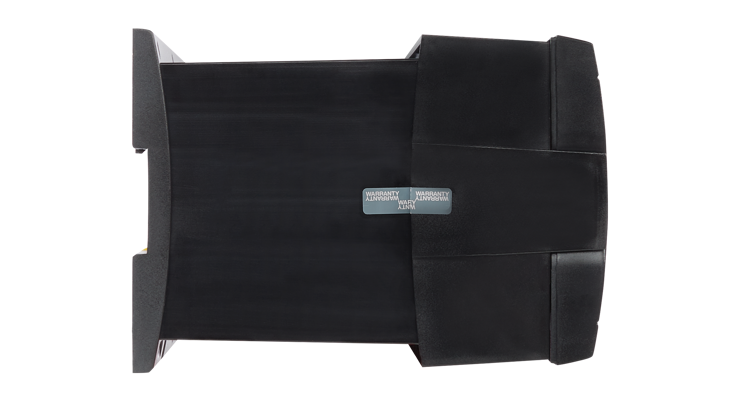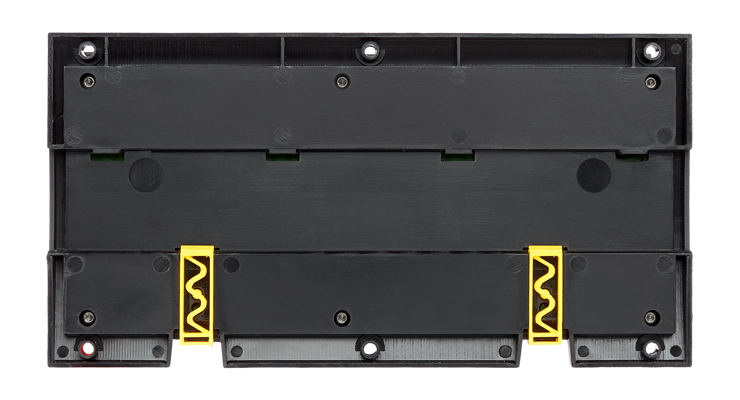 Easy to operate and configure, DEIF's Generator Protection Unit (GPU-3 gas) is an ideal controller for PLC-based power management systems.
The GPU-3 gas offers comprehensive generator protection and synchronisation. Serial communication enables easy interfacing with PLCs, SCADA systems and more, and the unit features all necessary 3-phase measuring circuits and displays all values and alarms on a quality LCD screen.
For start/stop and protection functionalities, add the GPU-3 gas engine control option, an engine interface card with separate power supply and independent microprocessor. In cases of GPU-3 gas main processor failure, the engine interface card will activate its back-up mode to ensure uninterrupted engine supervision and automatic engine shutdown in case of shutdown alarm.
With free software download and upgrade at www.deif. com, it is possible to customise the application to suit your needs exactly: dedicate specific functions or logic conditions to different inputs and outputs and tune all sequences according to your requirements.
Product videos
Cases
DEIF biogas solution: Raising efficiency - Nimtofte Biogas: Aarhus, Denmark (abstract)
DEIF biogas solution: Fine-tuning for profit - Nimtofte Biogas: Aarhus, Denmark