Ancient Monastery saves fuel with solar power and DEIF control
In a one-of-a-kind project, DEIF and EPC partner Solanile superior solar solutions recently provided a complete standalone control solution for an expanded photovoltaic plant at the monastery of St Antony in Egypt. The solution with ASC-4 controllers and MIC multi-instruments delivers safe and reliable system control, and it will help the monastery reduce its fuel costs.
Cost-effective and clean energy
In regions with abundant sunshine, solar power can provide cost-effective and clean energy, reducing the need for fossil power sources such as diesel generators. However, solutions must be designed for complete reliability, particularly in off-grid installations with no mains power to fall back on.
One such off-grid installation is the monastery of St Antony in Egypt. Located in the desert roughly 230 kilometres south-east of Cairo, the monastery was founded around the year 300, making it the oldest Christian monasteries in the world. It is considered a key site in the formation of monasticism and as such has made an important contribution to the development of Christianity.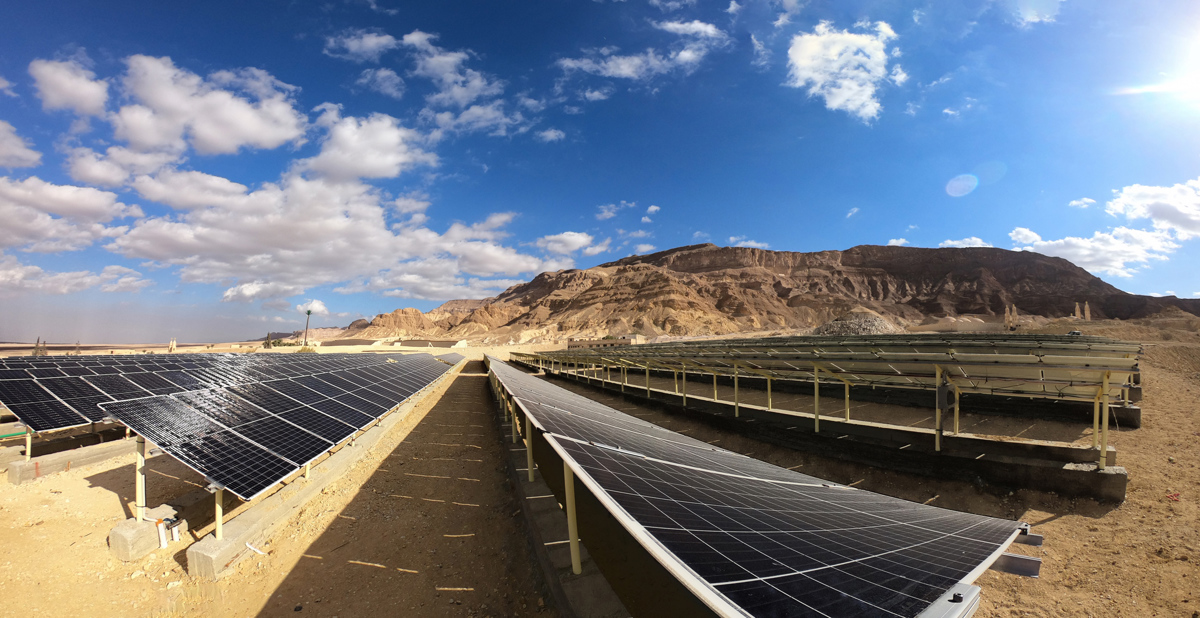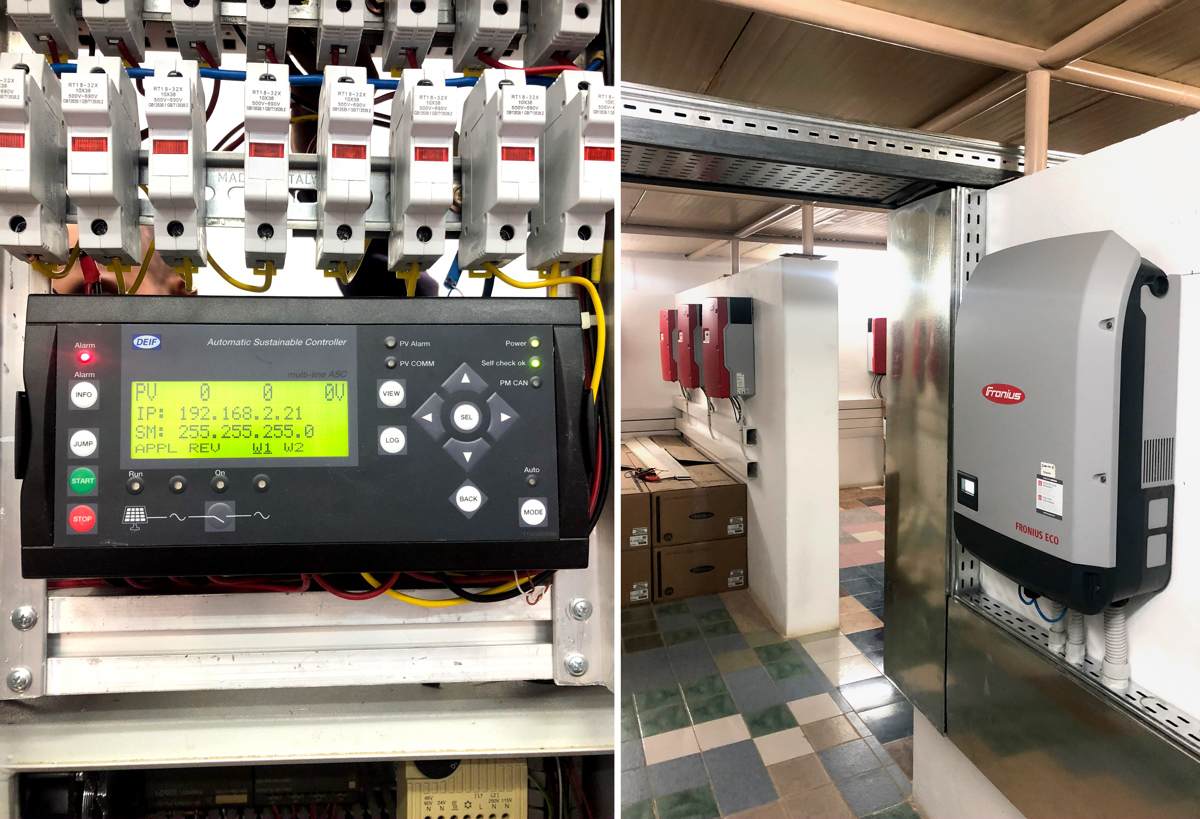 Upgrading the PV plant to save diesel
Today, the monastery is as active as ever, and to keep up with requirements, it recently needed to expand its hybrid power plant. Reliability and system safety were important considerations throughout this process, but the main goal was to reduce the monastery's fuel costs. Its existing plant consisted of 6 diesel generators and a 200 kWp photovoltaic (PV) plant with SMA inverters. In order to increase solar power capacity and thereby reduce the monastery's reliance on diesel power, the plant was expanded with a 300 kWp PV plant with Fronius inverters – and DEIF controllers.
Complete control solution from DEIF
Partnering with the Egyptian EPC contractor Solanile superior solar solutions on this one-of-a-kind project, DEIF provided a complete stand-alone control solution for the expanded PV plant consisting of ASC-4 controllers and MIC multi-instruments. The ASC-4 Automatic Sustainable Controller is designed specifically to serve as a reliable, fully integrated, and optimising link between sustainable power plants and genset power plants. With several options for managing the production of solar power, it is ideal for off-grid hybrid power plants such as the one at St Antony. The MIC multi-instrument measures, analyses, and monitors 3-phase electric energy distribution networks using more than 50 parameters. Its digital inputs can be utilised for breaker feedback, eliminating the need for hardwiring between breakers and the ASC.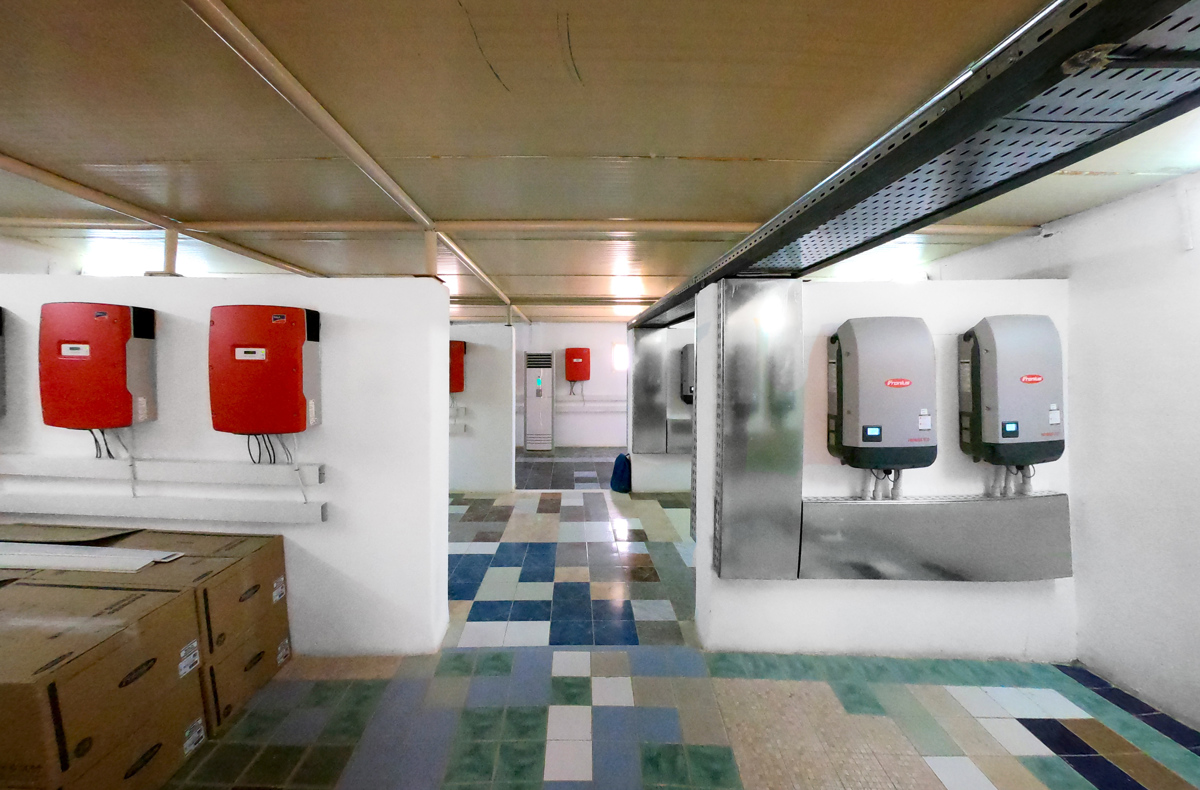 Designed for reliability
Through close monitoring and intelligent control of the Fronius inverters, the new control solution ensures that the expanded power plant is completely reliable, preventing accidental damage to the generators caused by reverse power from the PV panels. And by more than doubling the capacity for solar power production, the expanded system is expected to reduce fuel costs at the monastery, allowing St Antony to carry on its centuries-old traditions under the Egyptian sun.
Contact us

Allan Schmidt

Application Engineer