DEIF helps Chinese power market leader Cooltech serve its customers
Since 2012, DEIF controllers have been part of the standard configuration for critical power solutions developed by Chinese market leader Cooltech. The high quality and strong support provided by DEIF help Cooltech deliver high-end solutions for its customers, and the companies look set to continue and expand their collaboration.
"Compared with other brands, DEIF products have more advantages in design and development," remarks Baodong Lu, General Manager of the Technology Center at Shanghai Cooltech Power Co., Ltd., a market-leading Chinese power equipment manufacturer. Cooltech has been using DEIF components since 2010 and in 2012 decided to adopt DEIF controllers as the standard configuration for its critical power solutions.
"DEIF has always been committed to the research and development of forward-looking technology and constantly improves the performance of its own products which improves competitiveness for Cooltech," explains Baodong Lu. "DEIF offers high quality, convenient systems, and most importantly: a fast and professional technical support team."
Award-winning, customer-centric company
Established in 2002, Cooltech quickly made its mark as a manufacturer of power equipment including fixed and mobile power generating units, transmission and distribution solutions, and engineering and aftermarket services. In recent years, the company has diversified and now also offers energy storage solutions, for example for electric vehicles.
Cooltech has several technology patents and has won numerous business awards in China. Its customers include some of the country's largest companies, for example in the telecom sector. Baodong Lu explains that Cooltech's success is due to its customer centricity and keen segment focus.
"We have always committed to mid to high-end customers with a clear positioning of our products," he says. "Cooltech has always been customer-oriented with complete system solutions and great after-sales service that guarantees reliable maintenance. Reliable quality and leading service has always been our purpose, and that's why we have become a trusted supplier for our customers."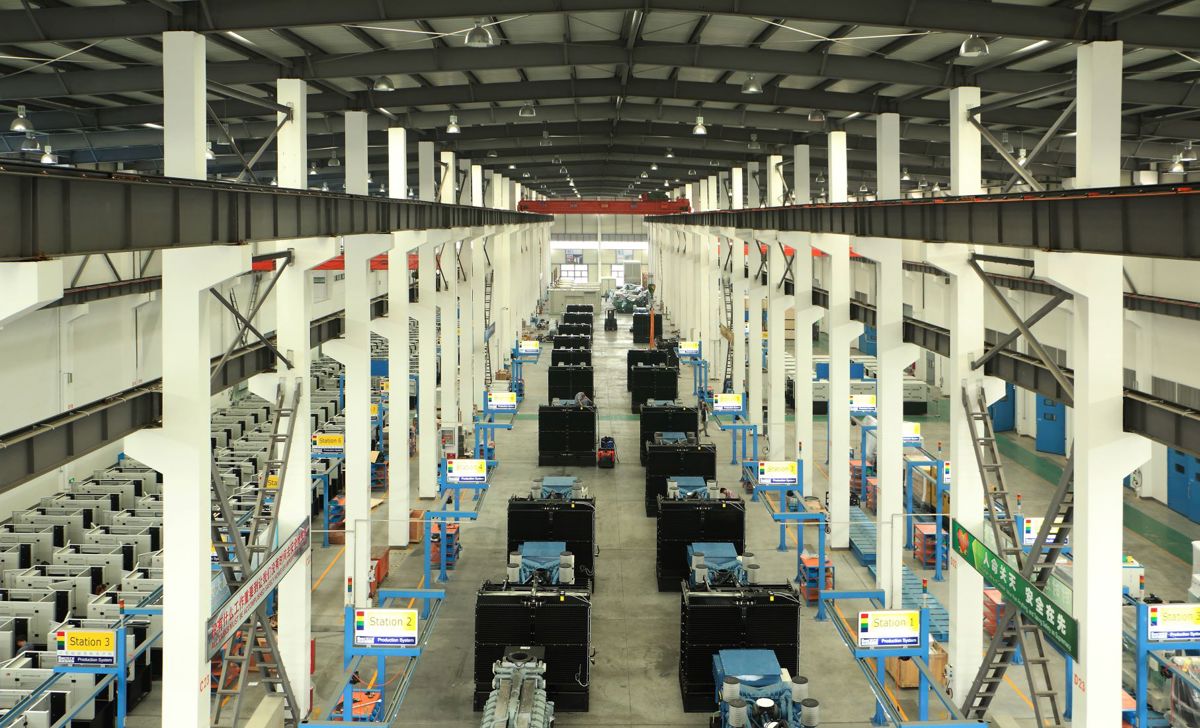 Value-added features and support from DEIF
DEIF has helped Cooltech provide reliable quality and leading service through high-quality products and strong technical support. Cooltech uses several DEIF products in its power equipment solutions, including AGC 200, AGC-4 Mk II and AGC 150 advanced genset controllers. In particular, the power management features of the AGC-4 Mk II provide added value for Cooltech and its customers.
"We have applied the power management, controller redundancy, and Close before Excitation (CBE) features in various ways for different key customers," says Baodong Lu. "In critical data centre paralleling applications, these features solve the problem of downtime due to disconnected communication or unit failure."
He adds that the company is very satisfied with the technical support from DEIF in the form of training, phone support, efficient logistics, and more: "We particularly appreciate the solution ability and strong debugging support of DEIF's technical team on complex projects."
Increased focus on energy storage
Even though Cooltech rose to prominence by developing power generating solutions based on fossil fuels, the company is focused on contributing to a greener future. In particular, energy storage is expected to complement and augment the company's genset business, and Baodong Lu does not rule out further cooperation with DEIF in this key area.
"Our company's market strategy increasingly relies on energy storage, so that the traditional power equipment sector and the current clean energy have a better complementarity," he says. "We feel that our approach in the energy storage control sector is similar to DEIF's, and that through cooperation we can further expand the market for energy storage together."
New heights of reliability, stability, and market share
The future will surely bring new and more demanding requirements from Cooltech's high-end key customers. To satisfy these requirements and remain a trusted market leader, make the most of advances in power technology, and comply with updated environmental legislation, Cooltech must constantly evolve. Baodong Lu is confident that the company will manage this by drawing on its extensive application experience, and by collaborating closely with trusted external partners such as DEIF, taking reliability, stability, and market share to new heights through joint development.
"It will benefit both of our companies and brands, but most importantly it will allow us to serve our end customers even better," he concludes.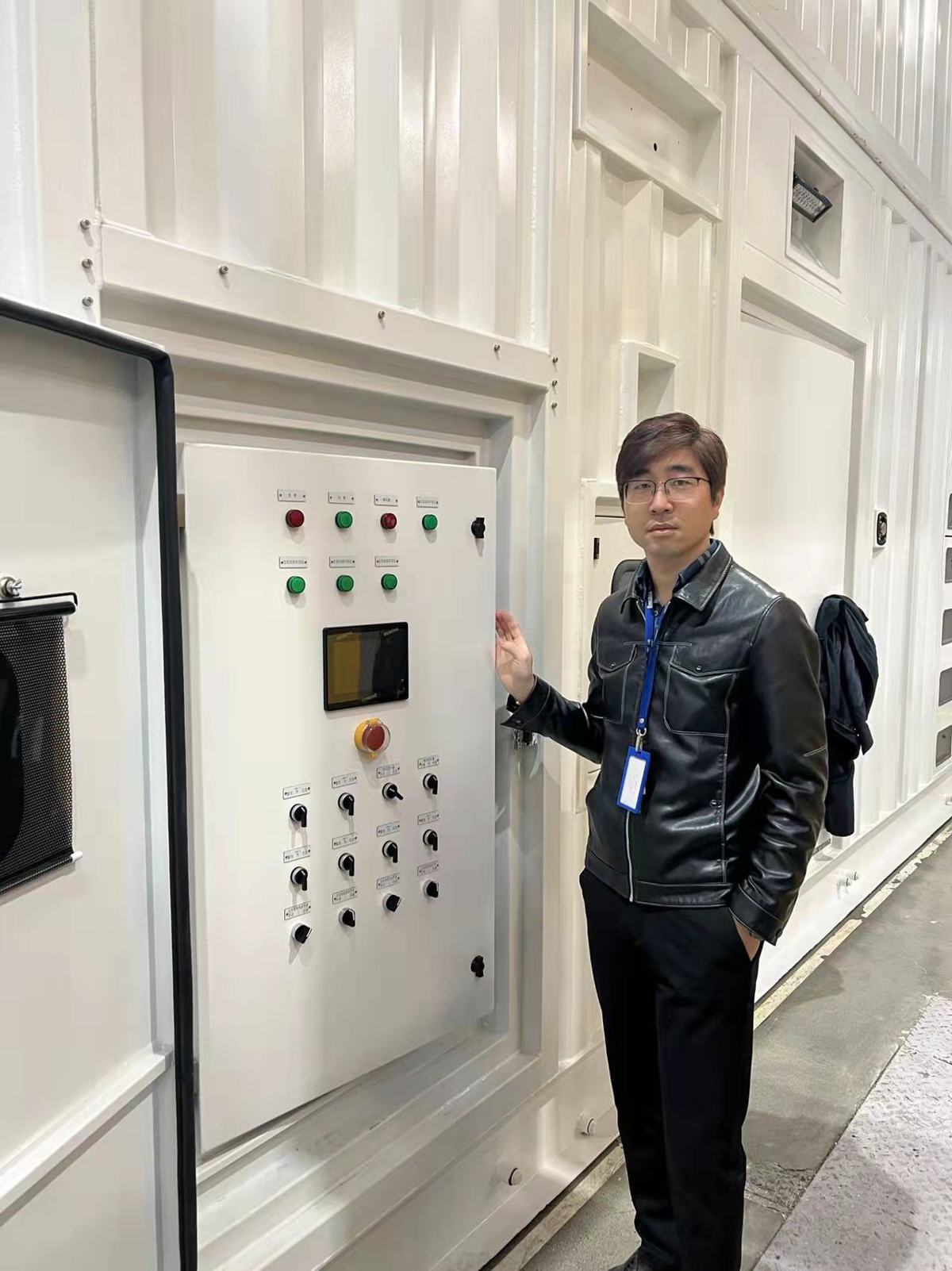 Contact us

Steven Li

Sales Director of China Land Power Business