Tips for choosing a critical power service plan
A service agreement places important service work in the hands of a competent external partner, freeing up internal resources. When you cannot afford to lose power at your facility, and you need to focus on other things than critical power system maintenance, a service agreement with an external partner is therefore a good solution.
When defined and deployed right, a service agreement ensures that all components of your critical power system are serviced and maintained so that the system will work when it is needed. The external partner assumes responsibility for system maintenance, giving you one less issue to worry about and freeing up your staff and resources for other tasks.
In addition to performing scheduled service and maintenance, a service partner will often be available for emergency call-out if, despite every effort, an issue prevents the critical power system from working properly when needed. The partner will also be able to assist you when testing the critical power system; something you should never neglect!
In addition to providing operational benefits, a service agreement can also make your budgeting easier since you will know in advance exactly how much you will be spending on critical power system service, maintenance, and spare parts.
Value-added advice
When working with an external partner with the necessary qualifications, the partner's experience can also add value to your operation in ways you may not have foreseen. An experienced partner will, for example, spot if the operating environment at your facility necessitates more frequent equipment service than recommended by the manufacturer. The partner will also discover any flaws or weaknesses in the design of your critical power system, enabling you to rectify these issues before they turn into major problems in a grid power outage. And if one or more components of your critical power system need to be replaced prematurely, your partner will know this and be able to assist you during selection, purchasing, and installation of the replacement component.
Tips for selecting a service partner
But what should you focus on when selecting a service partner? Here's some good advice:
• Figure out what you need, and what you don't: In case of a problem with the critical power system, how quickly do you need service staff onsite to rectify the issue? Do you need 24/7/365 coverage? How many scheduled visits per year do you require? Questions like these help you define what level of scheduled service and emergency response you need, and they help you avoid paying for services that you don't in fact need.
• Draw up a comprehensive schedule: Working with your service partner, create a service and maintenance schedule that includes the entire critical power system. Remember to include not just major components like UPS systems, gensets, and controllers but also items like breakers, cables, and communication interfaces. Even the smallest details can have a major impact; for example, lubricants can harden over time, preventing breakers from closing or opening properly. The schedule should take all components into account and be tailored to actual operating conditions at your site.
• Work out all practical, financial, and legal details: As with any contract, of course, you need to ensure that the service contract scope, coverage, term, price, and payment terms are acceptable to you. Are parts and labour included in the contract price or will they be charged separately? You also need to define very clearly the consequences in case of non-compliance. What should happen, for example, if your partner skips a scheduled service visit or does not stick to the service and maintenance schedule? What happens if critical power system malfunctions are the result of user errors by your staff? And what should happen if your partner conforms to the contract but your critical power system still does not work when you need it? On a more mundane level, there are practical issues that you need to address. Can service partner staff access your critical power system directly, for example, or do they need security clearance? And does your partner have up-to-date contact information for the right persons in your organisation?
• Check if you can benefit from value-added extras: If your partner offers add-ons like remote system monitoring and troubleshooting services, how do they work, and can they be of benefit to you? For example, would you be able to carry out daily system monitoring yourself, or can you reduce the price of the service agreement because the vendor can carry out monitoring and troubleshooting tasks remotely instead of onsite? In an age of increasing connectivity and system integration, add-ons like these are becoming increasingly common, and you would do well in investigating how you can benefit. DEIF's Insight service is a good example of a remote monitoring solution that can give you component monitoring directly on your smartphone, saving onsite time and giving you an immediate warning if something is not right. Another example is our Intelligent Testing offering – a maintenance tool for automatic testing of your critical power plant which allows you to reduce manual maintenance work and at the same time increase the reliability of your critical power system.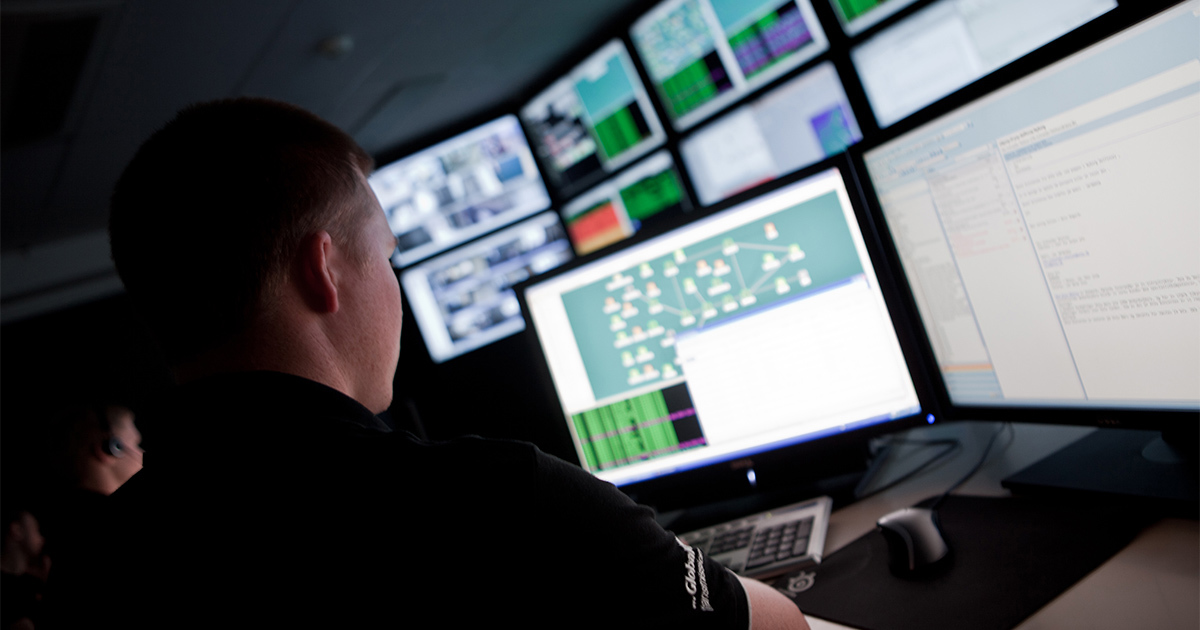 DEIF's Intelligent Testing maintenance tool is able to run scheduled tests and generate test reports, and it includes predictive maintenance of e.g. your starter batteries. Data is logged and later used for carrying out analyses across your generators. All testing is done from a centralised BMS room, greatly increasing the effectiveness and convenience of the solution.
A great solution when you cannot afford power outages
A well-defined service agreement is a great way of keeping your critical power system in shape so that it delivers when you need it to. If you have a critical power system at all, of course, it is because you cannot afford power outages, and an external partner can help you get uninterrupted power even when the grid is unstable.