Asia Pacific: multicultural and adaptable subsidiary celebrates 10-year anniversary
DEIF Asia Pacific has come a long way in its 10-year history thanks to operational flexibility and cultural diversity. The company is on track to support sustainable development in the entire region and has high ambitions for the future.
DEIF Asia Pacific covers 13 markets from its offices in Indonesia and Vietnam and its headquarters in Singapore. A couple of days ago, the company celebrated its 10th anniversary with three days of internal and external events for employees and customers.
It has been an eventful and successful 10 years for the company. According to DEIF Asia Vice President Alexandre Maravel, there are two main reasons for its staying power: an ability to successfully adapt to market changes, and a loyal, skilled, multicultural, and multilingual workforce.
Many cultures, nationalities, and languages
The staff includes 5 different nationalities and covers different languages including, besides English, Burmese, Vietnamese, Bahasa, Malay, French, and Chinese. This enables DEIF Asia Pacific to deal directly with a wide range of cultures and nationalities in a region where this ability is very important.
"In this region, each country has its own ways of doing business, its own mindset and culture, and its own way of approaching problems and solutions," explains Alexandre Maravel. "You do not do business with the Chinese the same way as with the Malay or with Indonesians. You need different approaches to different markets, and you cannot do business if you are not local and do not work locally."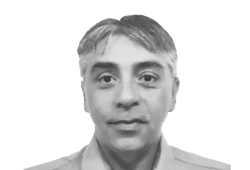 "Many of our 25 employees have been here for the whole 10 years," says Alexandre Maravel who has also been managing director of DEIF Singapore since 2019. "They are very faithful, skilled, and experienced. Our success today is mainly thanks to them."
Alexandre Maravel
Vice President & Managing Director Sales Region Asia
Operational flexibility in an evolving market
While cultural diversity helps DEIF Asia Pacific serve its customers, operational flexibility helps the company adjust to a rapidly evolving market. When the company opened its doors in 2013, 70 to 80% of its turnover came from maritime applications. Singapore in particular had a strong shipyard industry that supported offshore drilling, but when oil and gas prices collapsed in 2013, the country made a bold move that had a significant impact on DEIF Asia Pacific.
"Singapore made the choice to let go," says Alexandre Maravel. "They said, 'okay, we will recentre our competencies on something else, on service, on retrofit, on other segments of the market'. And that move forced us to evolve as well and to diversify. We had to become more aggressive. We had to fight harder to develop our range of services and products, and our market approach."
On board for the clean energy journey
DEIF Asia Pacific now aims to create a space in hybrid and renewable power, for example by offering control devices for EV charging systems, microgrids, and hybrid and electric ship propulsion. The company is thus perfectly aligned with business and political trends in a region that is busy addressing the effects of climate change: According to the UN Environment Programme, Asia Pacific is one of the most vulnerable regions to climate change. As a result, governments are increasingly pushing for more climate-friendly solutions.
"The need for energy will grow. The challenge is to make sure that this energy is as green and as non-polluting as possible," says Alexandre Maravel. "In Asia Pacific, energy also needs to be decentralised because many states consist of thousands of islands, and centralised power production is physically unfeasible. Governments are looking into hydro power, PV solutions, microgrids, and hydrogen. In a lot of places, they started with diesel gensets and are now adding solar and battery systems to reduce the use of the diesel but still keep the reliability of the power. This is our home turf at DEIF; we have been working with sustainable hybrid plants and similar solutions for a long time, so we have mature devices and solid references worldwide. And DEIF Asia Pacific is contributing to this evolution in our corner of the world with devices, solutions, and support".
Continued evolution and progress
When asked where DEIF Asia Pacific will be in another 10 years, Alexandre Maravel paints a picture of continued evolution and progress.
"There is quite a lot of potential that we can harvest," he says. "I think we will be present in all segments and especially in new segments such as power to X and BESS. Our aim is to be recognised as leaders in this area".
Congratulations, DEIF Asia Pacific – we are confident that you will fulfil those ambitions and make a valuable contribution to sustainable development in the region.